Dayna DeFeo, University of Alaska Anchorage – Teacher Shortage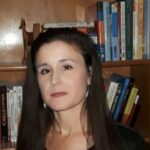 Why is there a teacher shortage?
Dayna DeFeo, research assistant professor at the University of Alaska Anchorage, delves into this quandary.
Dr. Dayna DeFeo joined ISER in 2014 and is currently a research assistant professor and the director of the Center for Alaska Education Policy Research. She holds a PhD in Curriculum & Instruction form New Mexico State University. Dr. DeFeo's primary research interests include college and postsecondary transitions, particularly in the career and technical fields and for underrepresented populations; teacher turnover, supply, and demand; and representation and hegemony in the curriculum and institutional systems.
Teacher Shortage

For the past few years, the U.S. has been experiencing a teacher shortage that has been characterized as a crisis. Before the coronavirus pandemic, we had a perfect storm – the economy was good, which created an increased demand for teachers, but enrollment in teacher preparation programs was at a record low, and many teachers were leaving their positions after just a year or two.
I've been involved in several research projects exploring this phenomenon in Alaska. One of our projects estimated that every time a school districts loses a teacher and has to hire a replacement, the cost is about $20,000.   Which includes the cost of recruitment, hiring and training.
In another study, we looked at retaining teachers in rural Alaska communities. Although our modeling found that teachers need significant salary increases, we found that working conditions are a bigger predictor of teacher turnover than pay.   So there are needed improvements on both fronts.
Of course another way to limit turnover is to make good hires from the get-go. In our analysis of how rural superintendents recruit and hire teachers, we found that districts prioritize school community connections when their hiring teachers who will relocate long distances for new jobs, and their attuned to how well a teacher will "fit in" with children and families. 
As the national teacher shortage continues, and the nation looks at new challenges stemming from the coronavirus pandemic, our research underscores that teacher turnover is costly – not just in dollars, but it also hurts student learning. Teacher retention initiatives are both investments and a key strategy for meeting our nation's classroom staffing needs.