Rong Fu, Siena College – Childhood Trauma and Late-Life Cognitive Functioning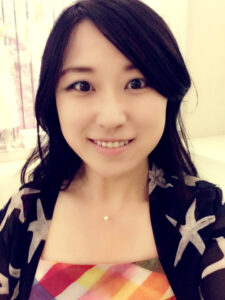 The early death of a parent can have long-lasting effects on a person.
Rong Fu, assistant professor of sociology at Siena College, explores what the effects are and how best to treat them.
Dr. Rong Fu received her dual-title Ph.D. in Sociology and Gerontology and M.S. in Sociology from Purdue University. Her main fields of research include medical sociology, health, and aging. Her publications have appeared in journals such as Journal of Health and Social Behavior, Aging & Mental Health, Sage Open, and Applied Nursing Research. Her research has been honored the Emerging Scholar and Professional Organization Poster Award (twice) and the Task Force for Minority Issues in Gerontology Student Poster Award (twice) by the Gerontological Society of America.
Before joining Siena, Dr. Fu had three years' teaching experience as a graduate student at Purdue University. She has a strong passion for teaching and received the Outstanding Graduate Student Instructor Teaching Award and the Purdue Teaching Academy Graduate Teaching Award at Purdue University. Since joining at Siena, Dr. Fu has received several grants, fellowships, and stipends to support her teaching and research, including the DAC Curriculum Diversification Fellowship, the Information Literacy Faculty Development Grant, the COTFD International Travel Fellowship, the CURCA Summer Scholars Stipends, the CREST Fellowship, and the CIEE International Faculty Development Seminar Special Grant.
Dr. Fu has been actively engaged in academic services. She has reviewed papers for journals such as Social Science & Medicine, Journal of Health and Social Behavior, Sage Open, and Gerontology. She also assisted with the translation of two chapters of Social Construction in Context (1st edition) by Kenneth J. Gergen from English into Chinese and participated in the Post-Earthquake Adjustment Project after the Great Sichuan Earthquake in China.
Dr. Fu originally hails from China. Her name can be pronounced as "r-aw-ng" (Rong) "f-oo" (Fu). In her spare time, she enjoys traveling and exploring different cultures.
Childhood Trauma and Late-Life Cognitive Functioning

Childhood adversity may have long-lasting effects on brain development and brain function. Yet, the impact of childhood adversity on late-life cognitive impairment remains inadequately investigated, especially in minority populations. An important example of childhood adversity is the death of a parent, which poses a long-term risk to an individual's subsequent health and well-being. My research examines the impact of early parental death on the risk of developing severe cognitive impairment in Chinese older adults who lived to be 80 years and older.
The participants in my study grew up in a patriarchal society, where women were denied a formal education and highly skilled occupations. Because of this gendered distinction, men and women in my study might have different cognitive development trajectories over their life course. This served as a strong rationale for investigating potential gender differences.
Using statistical analysis, I found that experiencing the death of a mother before 17 years old substantially increased the risk of developing severe cognitive impairment in older Chinese men. The in women. These associations were independent of demographic, socioeconomic, and health characteristics, such as marital status, educational level, and disability.
Since severe cognitive impairment may indicate the presence of dementia, my findings suggest that helping children and adolescents cope with traumatic experiences may help reduce the societal burden of dementia decades later. The gender differences observed in this study further highlight the importance of considering the gender-specific needs of boys and girls with traumatic experiences.