Mary K. Holland, SUNY New Paltz – Contemporary Literature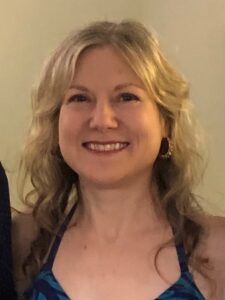 Fictional stories can have an impact on our reality.
Mary K. Holland, professor of English at SUNY New Paltz, explores how contemporary fiction is changing with the times.
She is the author of two books, Succeeding Postmodernism: Language and Humanism in Contemporary American Literature (Bloomsbury 2013) and The Moral Worlds of Contemporary Realism (forthcoming from Bloomsbury in 2020), and of numerous essays on contemporary literature and film. She is the co-editor of Approaches to Teaching the Work of David Foster Wallace (MLA 2019) and is currently co-editing an anthology of essays about the intersection of the #MeToo movement and literary studies.
Contemporary Literature

It's easy to see how climate-change or social research affects our everyday lives. But how do reading and writing literature affect us in real ways and even change the world? 
Contemporary literature has been a hard sell for years—to casual readers, college students, even some of my fellow professors. Since the 1960s, it's become more formally experimental, favoring nonlinear narratives, multiple perspectives, and visual elements like images, strange layout, and new physical forms. These innovations lead some to accuse fiction of being more concerned with aesthetics or language's inability to represent reality than with what we've long counted on it for: experiences of empathy, and questions about truth and morality.
But my research into fiction from the past 30 years finds that it looks so strange because the world—and our ideas about it—have changed so much that fiction has had to evolve in order to represent and contemplate that world. As one example, some recent fiction uses shifting point of view, inconsistent verb tenses, and looping time lines to mimic the world described by quantum physics, which has empirically demonstrated that reality is not fully knowable from any one point in spacetime. Such fiction, which I call quantum realism, also illustrates what recent philosophers have posited about the quantum world: that because all matter is relational, the universe is inherently a matter of ethics.
By using their physical bodies to remind us that language is a material thing and reading an embodied experience, such books also illustrate the power of fiction to impact reality. Far from solipsistic, contemporary fiction in all its weirdness demonstrates that in a world in need of ethical behavior and empathy, language really matters.