Grace Pai, Guttman Community College CUNY – Out-of-School Children in Sub-Saharan Africa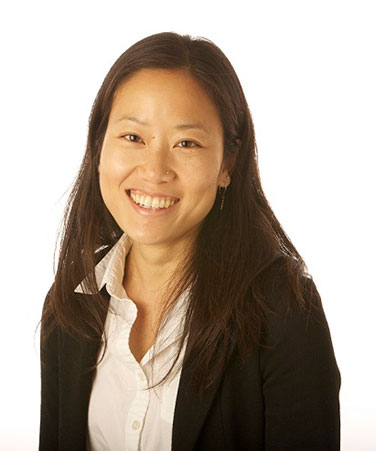 Can "education for all" hurt those who lag behind?
Grace Pai, assistant professor of mathematics at Guttman Community College, explores trends in sub-Saharan Africa.
Grace Pai is an Assistant Professor at Stella and Charles Guttman Community College in the City University of New York (CUNY). In addition to being a former Peace Corps Volunteer and high school math teacher in New York City, she worked as Senior Research Associate at the New York City Department of Education, and also has experience doing international development work in South Asia and sub-Saharan Africa (Bangladesh, South Africa and Sierra Leone). She holds a Ph.D. in International Education with a concentration in applied statistics from New York University, an M.Ed. in Secondary School Mathematics from Brooklyn College, an Ed. M. in Prevention Science and Practice from the Harvard Graduate School of Education, and a B.S. in Management and International Business from the Stern School of Business at New York University. Her research interests include global education, international development, math education, and college access and success. At Guttman, she teaches math and statistics.
Out-of-School Children in Sub-Saharan Africa

The international community has for decades chased the elusive goal of achieving "education for all," currently through the United Nations' Sustainable Development Goal to "ensure that all girls and boys complete free, equitable and quality primary and secondary education" by the year 2030. But as the world becomes what sociologist David Baker calls "a schooled society," few have explored the impact of a universal education on the children who remain out of school, particularly in remote regions of sub-Saharan Africa where enrollment continues to lag.
Through interviews with out of school children, their parents and local leaders in rural Sierra Leone, I found that not attending school has largely become viewed as individually and socially problematic. While earlier research often cited a lack of value for education as an obstacle to universal schooling, I found the desire to obtain at least a primary education has truly become a social norm.  However, interview data also reveals that these children are described in harsh terms, like being "wicked" "senseless fools" who are not "useful" to the community.
Children who formerly worked and played with their peers on equal grounds are suddenly aware of their social and cognitive deficiencies, and now feel split apart from them. It seems the implementation of an equity-based "education for all" agenda can inadvertently overlay a new social division – the educated vs. the uneducated – and paradoxically create new social inequalities in a developing context like Sierra Leone. But this can be avoided if the international community maintains a focus on fully closing the primary enrollment gap, alongside other priorities like improving the quality of education, while addressing what the World Bank calls the "learning crisis."