Margaret McGehee, Oxford College of Emory University – LGBTQ+ History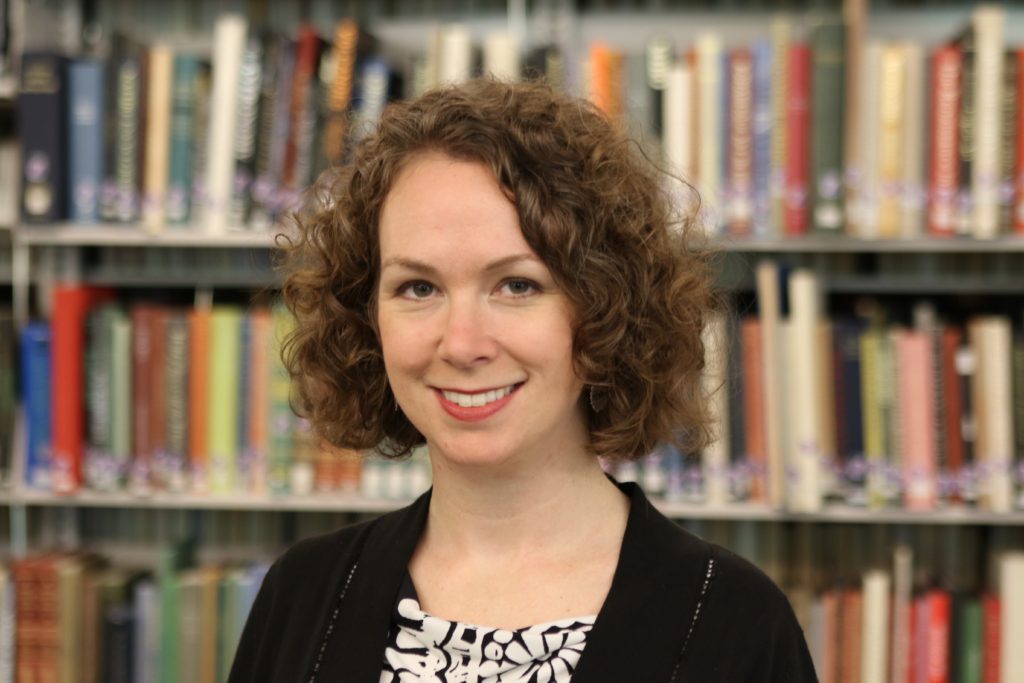 On Oxford College of Emory University Week: LGBTQ history remains understudied in many places.
Margaret McGehee, associate professor of English and American studies, explores one southern city that was changed by this history.
Margaret T. ("Molly") McGehee is Associate Professor of English and American Studies at Oxford College of Emory University and currently serves as President of the Southern American Studies Association. She regularly offers Introduction to American Studies (AMST 201) and Critical Reading and Writing (English 185) but also teaches interdisciplinary courses on topics within African American Studies, Southern Studies, and Women's and Gender Studies. Dr. McGehee's current book project focuses on the Atlanta imaginary in modern and contemporary fiction, and her scholarly work has appeared in Cinema Journal, Studies in American Culture, Southern Spaces, North Carolina Literary Review, and Gale's American Writers series. At Oxford she has hosted the annual Southern Circuit Tour of Independent Filmmakers, which brings six films and their directors/producers to campus throughout each academic year. In May 2015, she accompanied Dr. Jill Adams and several students to Japan as part of the Global Connections program; in May 2016, she and Dr. Susan Ashmore (History) co-led a Global Connections trip throughout the U.S. South focused on civil rights and social justice. In spring of 2015, the Black Student Alliance at Oxford presented Dr. McGehee with the Reta Cobb Award. In 2016-17, she received the Fleming Faculty Service Award and the Phi Eta Sigma teaching award, and she and Dr. Jill Adams received the Gregory-Rackley Career Development grant to work on a collaborative research and teaching project in Japan. During the 2017-18 academic year, Dr. McGehee will be on sabbatical to work on her book project for which she was awarded a grant from Emory's University Research Committee (URC).
Prior to her arrival at Oxford in the fall of 2014, Dr. McGehee spent six years at Presbyterian College in Clinton, South Carolina, where she was a tenured Associate Professor of English. There, she received the 2012-13 Professor of the Year Award; an Excellence in Teaching Award from the South Carolina Independent Colleges and Universities association; and was named a finalist for the 2013 South Carolina Governor's Professor of the Year Award.
Dr. McGehee lives in Oxford with her husband (farmer/educator Daniel Parson) and son (Benjamin).
LGBTQ+ History

The forever-sixteen-year-old drag queen DeAundra Peek served as an enthusiastic emcee for several variety shows on Atlanta's public access channel from the late 1980s to the early 2000s. Played by Rosser Shymanski, the loveable DeAundra broadcasted on weekend evenings from Odum's trailer park in Palmetto, Georgia — in actuality, from the Atlanta home of producer Dick Richards.
It will come as no surprise that very little scholarly attention has been paid to Peek or to Atlanta's televisual drag programming of the late-twentieth century. LGBTQ+ history—especially in southern locations, remains severely understudied, and more work is needed to bring to light the complexities and particularities of the lives of gay individuals and of drag scenes in such a conservative region.
According to scholar Tara McPherson, DeAundra offers a different South as she challenges tropes of southern white femininity. However, in examining her "shows" within a broader context of queer entertainment, social life, activism, and politics in Atlanta, it becomes clear that DeAundra (as well as other Atlanta-based drag queens) were significant in expanding gayness—that is, in increasing gay visibility—in the U.S. to include Atlanta's queer populations. This "unmoor[ed]" the city from its associations with "southernness" –including conservatism, whiteness, elitism, heteronormativity, and more — and essentially undid the construction of "southernness" in the process. Appearing on public access television in a southern city as well as in New York, Minneapolis, and in clubs around the country during the era of the AIDS crisis, DeAundra used camp to give voice and vitality to gay identities, all the while signaling to her audience that Atlanta was a great place to be gay.