Andrea Lanoux, Connecticut College – A New Vision of Russian Childhood Through Literature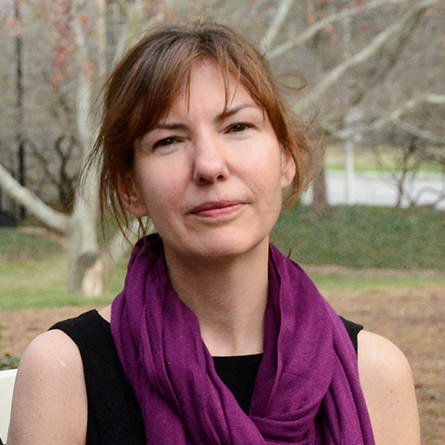 On Connecticut College Week:  Even bedtime stories changed after the fall of the Soviet Union.
Andrea Lanoux, professor of Slavic studies, examines this change.
Andrea Lanoux teaches Russian language at all levels and courses on Russian literature and culture. She has team-taught courses on gender in communist and post-communist societies (with Amy Dooling), on European Modernism (with Geoffrey Atherton and Abigail Van Slyck), and on comparative Slavic cultures (with Marijan Despalatovic).
Lanoux has published books on Russian and Polish Romanticism (Od narodu do kanonu [From Nation to Canon, 2003]), gender and national identity (Gender and National Identity in Twentieth-Century Russian Culture, co-edited with Helena Goscilo, 2006), as well as articles on Tolstoy´s Anna Karenina, the poet Adam Mickiewicz, Russian women writers, the Polish women´s press, and numerous book reviews and translations. She is currently working on a co-authored book manuscript (with Kelly Herold and Raquel Greene) on post-Soviet children's literature.
She has served on the Gender and Women´s Studies and Film Studies advisory boards, the Dean of Faculty Search Committee, the Committee on Faculty Resources, the Academic and Administrative Procedures Committee (AAPC), and the Educational Planning Committee (EPC). She chaired the International Commons Steering Committee to advance international education at the college from 2007-2009, and she is currently directing the Mellon Initiative on Foreign Languages to better integrate foreign languages into the broader curriculum.
Lanoux is the 2014 recipient of the Helen Brooks Regan Faculty Leadership award, presented annually to a tenured faculty member whose outstanding service in a leadership role exemplifies the College's commitment to shared governance, democratic process and campus community development.
A New Vision of Russian Childhood Through Literature

Our research examines children's and adolescent literature published in Russia after the fall of the Soviet Union in 1991, and the emergence of a new vision of childhood in Russia today.
In Soviet Russia, all children's books were produced by the state. To ensure that children were socialized as future communists, the Soviets constructed a massive network of state-run publishing houses and schools. This system produced consistent narratives about childhood as a programmatically "happy" time, with child protagonists who were larger-than-life heroes.
After the fall of communism, the state-run publishing industry transformed into large, for-profit publishing houses that have produced new kinds of popular works for children: detective fiction, mysteries, interactive books, and sex education literature among them. Small, boutique publishers appeared somewhat later: these publishing houses have produced a new realistic fiction depicting orphans, institutionalized children, kids in poverty, and children with disabilities – the children who suffered most from the economic collapse of the 1990s. The mission of these publishers has been to create a new literature for children that more accurately reflects their lived experiences.
In recent years, children's writers in Russia have turned to depicting kids struggling with bullying, trauma, and neglect, as well as regular kids just trying to find their place in the world. These books convey the child's inner voice in new ways, portraying kids as individuals who wish to exert agency in their own lives.
These enormous changes illustrate how the rise of a consumer culture shapes the books children read, and how societies with different political systems imagine children variously as people, national subjects, and citizens of the world.