JJ Ruscella, Shenandoah University – Virtual Reality and Job Interviews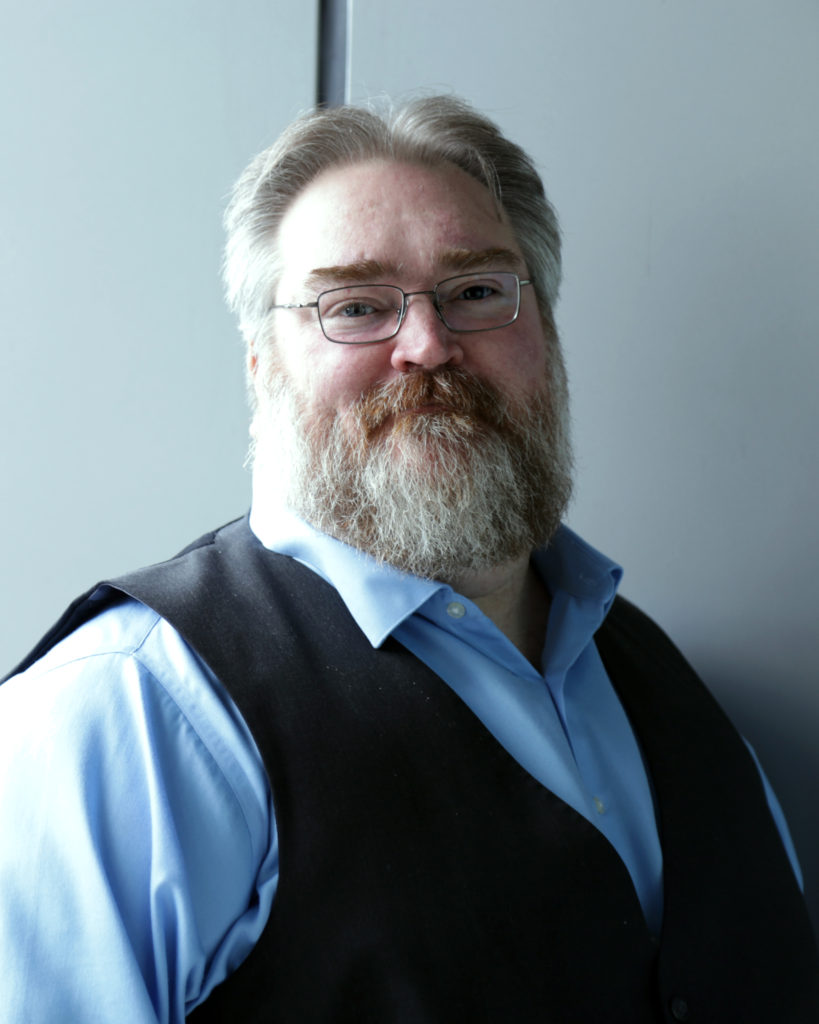 Virtual reality isn't just for gaming.
J.J. Ruscella, associate professor of theater at Shenandoah University, logs into a new way to use this technology.
An innovator in immersive learning and experience design, J.J. Ruscella leads the Shenandoah Center for Immersive Learning (SCIL) as Executive Director at Shenandoah University. Ruscella was tapped to found SCIL Labs as an outgrowth of his work in simulation and training. Entities served include the State Department, United Nations, Border Patrol, George Washington University, as well as various law enforcement, fire, EMT departments and hospitals. His unique application of digital stages and role player training creates opportunities for arts students to enhance STEM educational experiences. Most recently, his VR 360 experience "An Atmosphere of Hate," was featured in USA Today's 5th Annual Black History Month magazine, recognizing the 50th Anniversary of Dr. Martin Luther King, Jr.'s assassination.
Prior to Shenandoah, he served for twelve years as a professor of theatre at the University of Central Florida (UCF), where he held a joint appointments with the UCF School of Film and Digital Media. While there, he co-founded the Interactive Performance Lab, designing one of the first live simulation stages, StoryBox, which was housed at Lincoln Center in 2016 to 2017.
An award-winning director and writer, at 21 years old Ruscella directed the international theatrical premiere of Clive Barker's The Hellbound Heart, adapted from the novella that spawned the cult film Hellraiser. His first film, the critically acclaimed Civil War piece Miss Julianne participated at the Short Film Corner Festival de Cannes in 2008. In 2010 and 2011, Ruscella won two Bronze Telly Awards and a Gold and Silver Communicator Award for acting/directing/writing the Santa is Real web series, which has been seen globally throughout North America, Russia, China, and Africa. Ruscella's novel, Kris: The Legend Begins, hit bookshelves across America in 2012, and his feature film The Karaoke King won the Skyline Film Festival award for best picture in September 2013. Additionally, he has directed numerous live and illustrated commercials.
During his time at UCF, he also served as director of the New York Film Academy's summer acting program at Disney/MGM Studios for six years.
Virtual Reality and Job Interviews

For people with intellectual disabilities, a job interview can create extreme anxiety. Social interaction and the fear of the unknown is often debilitating.
Virtual reality reduces this fear by creating a no-risk situation. VR eliminates mystery by recreating the world the person will be confronting in the future.
In our research, we've taken people with intellectual disabilities through a seven-part virtual job interview process.
During the virtual experience, an interviewer, played by a professional role player, establishes the participant in their new virtual world by greeting them, reinforcing who they are, where they are, and why they are there. The role player helps guide the individual through what they should wear in their interview, their approach to the interview, and the kinds of questions they might be asked.
The next step is to conduct a group job interview during which the role player interviews multiple intellectually disabled individuals. This situation removes putting participants on the spot, allowing them to be able to model their answers after their peers. A one-on-one interview is next, followed by a self-review in VR of the interview.
Through our research, we found that VR encourages higher functionality for those with cognitive disabilities. Participants are able to learn soft skills, like making eye contact and shaking hands. They gain confidence. One participant—who was normally unable to socially engage—put on the headset and held a five-minute conversation.
We believe that through this kind of virtual training, we can create an untapped labor force by empowering individuals who may have always wanted to work but have been unable to even take the first step.