Josiah Heyman, University of Texas at El Paso – What Do El Paso and Ciuded Juarez Borderlanders Think of Each Other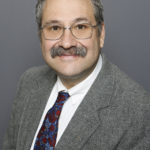 On University of Texas at El Paso Week: Border communities have much in common even though their differences are stark.
Josiah Heyman, professor of anthropology, looks into these close companions.
Josiah Heyman is professor of anthropology, endowed professor of border trade issues, and director of UTEP's Center for Interamerican and Border Studies. He has more than 30 years of experience in conducting research about the U.S.-Mexico border. His current work includes applied anthropology on migration and human rights at the U.S.-Mexico border and water sustainability in the binational Paso del Norte region. He is the author of over 120 journal articles and book chapters, and author or editor of five books, and has mentored many graduate and undergraduate students along the way.
What Do El Paso and Ciuded Juarez Borderlanders Think of Each Other

The sister cities, El Paso, TX and Ciudad Juárez, Mexico, make up the area known as the Paso del Norte region – the largest bilingual, binational community in the Western Hemisphere with approximately 2.3 million people. 
This critical nexus of material resources, capital, labor and culture provides researchers with an opportunity to understand the complexities of this region. What do borderlanders from El Paso and Ciudad Juárez think of each other? And, how do they cross borders and interact with each other?
Our traditional idea about society and culture is that they are single, bounded, coherent entities. They are not—anywhere—but especially not at borders. I was first attracted to the U.S.-Mexico border exactly because of this complexity and multiplicity, asking what it can tell us about the basic concepts of society and culture.
My colleagues from the El Paso Community Foundation, Fundación Comunitaria de la Frontera Norte, and Familias Triunfadoras, developed a survey to understand how the sister cities perceive themselves in seven categories: collaboration and international crossings; politics and participation; regional challenges; border community integration; economic development; education, culture and health; and environment.
Previous qualitative studies tell us there is an enormous amount of mutual dependence between El Paso and Juárez. Unlike the majority of collected data, this quantitative community-oriented project crossed the boundaries of traditional methodological nationalism.
Building on various kinds of kinship and shared educational, medical, and economic resources, this study informs the binational community about opportunities and needs for development. Understanding these social perceptions will help increase trust, and understand the distrust and gaps that interfere with mutual cooperation.