Stephen M. DiDomenico, SUNY New Paltz – Technology and Everyday Interactions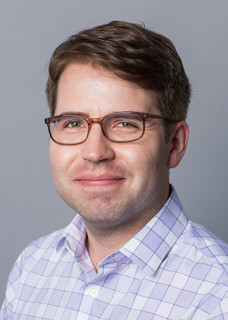 It's hard to ignore the buzz of a new text message from your cellphone.
Stephen M. DiDomenico, assistant professor of qualitative communication inquiry at SUNY New Paltz, on whether it's harmful to our face to face communication.
Stephen M. DiDomenico, Ph.D., is an Assistant Professor of Communication at SUNY New Paltz. His research broadly focuses on the moment-by-moment dynamics of everyday talk. In particular he uses conversation analysis to examine the situated communication practices that participants use to construct activities, identities, and relationships in a variety of ordinary and professional settings. Specific topics of interest include mental health help seeking and support services, technology use and embodiment in ordinary conversation, and genres of oral narrative in LGBTQ communities. His work has been published in top scholarly journals across a diverse range of fields including Communication Studies (e.g., Communication Research, Research on Language & Social Interaction), Sociolinguistics (Language in Society), and Linguistic Anthropology (Language & Communication). His work has also been published in the edited volumes Discourse 2.0: Language and New Media (2013) and the Handbook of Verbal Communication (2016).
Technology and Everyday Interactions

We seem to be paying attention to our phones, social media, and other digital technologies more and more these days, especially when it comes to the basic need to communicate. Scholars and critics are debating the effects of these technologies on everything from the health of our personal relationships to a deeper erosion of our understanding of community. However, these debates often fail to offer a more precise look at the details of how the embodied use of technology might shape actual face-to-face conversations. Along with my collaborators, I investigated this issue in recent research looking at how people actually communicate when their mobile phones are also bidding for their attention. 
For this research, we created a collection of over 15 hours of video recordings of naturally occurring conversations where some mobile phone use occurred. We utilized a method called conversation analysis to transcribed and systematically analyze the data to understand precisely how participants visibly demonstrated their attention to what we have termed the text summons, or the audible chimes and vibrations that can indicate the receipt of a new text message.
Our research findings extend scholarly understandings of how technologies can be implicated in the interactional management of attention and multi-tasking, more specifically how devices like mobile phones can be used as a resource to support and facilitate the "communicative juggling" that can occur when we have to manage both in-person and technologically-mediated interactions in real time. It also serves as a more general reminder that, regardless of the positive or negative impacts they might have, the use of portable technologies has become ubiquitous and, through communication, can become seamlessly woven into the fabric of our interpersonal lives.