Adam Ramey, NYU Abu Dhabi – Politics of Dust Bowl Settlers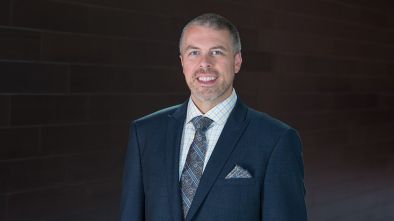 The effects of the Dust Bowl are still present in California.
Adam Ramey, associate professor of political science at NYU Abu Dhabi, explores how today's generation is being influenced by the politics of the travelers who settled there.
Adam Ramey is a scholar of American politics, political methodology, and comparative legislative institutions.
His research focuses on two broad areas: legislative institutions and political methodology. His current research (with Gary Hollibaugh and Jonathan Klingler) explores how personality and ideology come together to shape legislative behavior. They have developed the first-ever estimates of legislator personality over time and show how these predict a wide range of legislative behavior. The project is an inherently interdisciplinary enterprise, drawing insight from political science, psychology, experimental economics, and machine learning.
Ramey is also working on a number of collaborative projects. The first of these is with Lawrence Rothenberg, in which they analyze the donation behavior of nonprofit foundations to environmental NGOs. Using social network analysis and zero-inflated log-normal utility threshold item response models, they are able to disentangle the motivations behind foundation giving and NGO adaptation. The other projects include an experimental study on the effects of valence factors on candidate evaluations (co-authored with Jonathan Klingler and Gary Hollibaugh), a project unifying survey and roll call approaches to the study of legislator-voter ideological matching, and a paper on measuring the effects of party loyalty on committee assignments (with Nicole Asmussen).
Politics of Dust Bowl Settlers

In the late 1920s and early 1930s, a massive agricultural catastrophe known as the Dust Bowl struck the Central Plains. The event led millions of Americans to leave behind their homesteads and travel west in hopes of a better life. The single-largest concentration of these migrants was found in the San Joaquin Valley in central California. Their experiences were difficult, as many came to California with literally nothing. They were pejoratively called "Okies" by native Californians – a reference to many hailing from Oklahoma but meaning something akin to "white trash."
Perhaps even more importantly, they forever changed the landscape of California politics. Despite being routed throughout the rest of California in recent years, the Republican Party still holds significant sway in areas that the Okies made their home ninety years ago. Analyzing data from every presidential and gubernatorial election since the 1960s, I find that the counties with the most Okie migrants in the 1930s have voted 5-10 points more Republican than otherwise similar counties across all elections since 1980.
This finding is really interesting because the Okies are no longer make up a large number of residents in the San Joaquin Valley. In recent years, they've been eclipsed by Mexican migrants who now account for over 50% of Kern, Madera, and Tulare counties. Despite this fact, these three counties all voted for Donald Trump in 2016. How could this be? My research has identified two explanations. First, the Okies that remain there have been influenced by the values and collective memory passed down from their forbearers. Second, and even more interestingly, these values have been passed on to newcomers of Hispanic origins. As a result, Hispanics in the San Joaquin Valley are much more likely to vote Republican, to oppose abortion, to oppose gay marriage, to identify as conservative, and to identify as evangelical Christians than their compatriots elsewhere in the state.