Rachel Plotnick, Indiana University – Pushing Buttons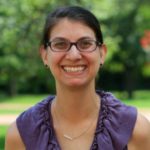 Do you like pushing buttons?
Rachel Plotnick, assistant professor of cinema and media studies at Indiana University, examines why we became a nation of button pushers.
Rachel Plotnick is an Assistant Professor of Cinema and Media Studies in The Media School at Indiana University Bloomington.
Prior to this position, she served as an assistant professor at UNC Charlotte. Rachel received her PhD in Media, Technology and Society from the School of Communication at Northwestern University. She also completed an MA in Communication, Culture and Technology at Georgetown University, and completed her BA in English and Journalism at Indiana University – Bloomington. Rachel's master's thesis looked at emerging forms of self-expression about illness on the Internet.
Rachel's book, Power Button: A History of Pleasure, Panic and the Politics of Pushing is published with The MIT Press.
Rachel's work is also published in a number of academic journals and Gnovis.
Outside of academia, Rachel worked for the National Sleep Foundation as Director of Internet and Publications from 2005-2007 and for Discovery Communications as an interactive producer of digital media content from 2007-2008.
Pushing Buttons

In the course of your day, you probably interact with dozens, if not hundreds, of buttons. From your coffee maker and television remote control to vending machines and smartphones, buttons are a ubiquitous interface for work, play, communication and everything in between. At the same time, buttons loom large in our cultural imaginary. We worry about big red doomsday buttons and whether a single push could take a life or blow up the world. We often speak ill of "button mashers" – those individuals who seem to have no skill, and exert little effort, to carry out tasks that used to require a lot of effort and know how. How did buttons become such an essential part of daily life – and how did we become a society so transfixed with pushing buttons?
The answer is a complex one, but we can trace button pushing (leaving aside the question of belly buttons or clothing buttons), to the late nineteenth century. In this period of industrialization and electrification, electricians and manufacturers of consumer products sought out a pleasant "face" for electricity – a way to convince consumers that using electricity, and purchasing all manner of electrical goods, would bring about safety, pleasure, and instant gratification. The earliest push buttons were used to call servants by ringing a bell, to trigger fire alarms, to take a picture with the Kodak amateur camera, and to summon an elevator. In all of these instances, advertising promised that even the smallest individuals – whether frail or young – could easily push a button.
More than 100 years ago, people often focused on the negatives of button pushing – that taking away manual labor from everyday interactions would make our society lazier, more automated, and disconnected from deep skills or knowledge about the world around us. These anxieties persist to the present moment, as we worry about the tradeoffs between convenience and complexity.