Annmarie Cano, Wayne State University – Decision-Making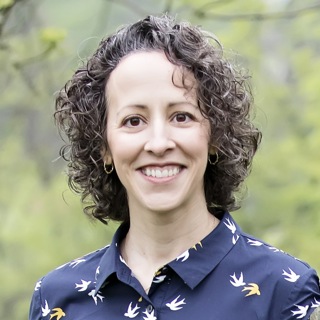 What's your decision making process?
Annmarie Cano, professor in the department of psychology at Wayne State University, delves into a helpful method from the distant past.
Annmarie Cano, Ph.D. is Professor of Psychology and Associate Provost for Faculty Development and Faculty Success at Wayne State University. Dr. Cano conducts research on emotion regulation and intimacy in couples facing chronic illness and has developed a mindfulness-based intervention aimed at couples with pain improve their quality of life. Dr. Cano has over 70 publications and has served as PI on grants from the National Institutes of Health. She is a Fellow of the American Psychological Association in two divisions (Society for Health Psychology and Society for Couple and Family Psychology). As a first-generation college student and Latina, Dr. Cano is committed to supporting access, diversity, and inclusion in higher education. In her current role, she develops career, mentoring, and leadership development programs for faculty and academic staff. She earned her master's and doctoral degrees in psychology from Stony Brook University and her bachelor's degree in psychology from Princeton University.
Decision-Making

Let's face it. Making decisions can be difficult, especially when they involve big decisions like deciding to make a career change, end a relationship, or add a new member to the household. People approach decision-making in many different ways but one way that has stood the test of time and is backed by psychological research is a method introduced by a 16th century Spanish priest and mystic, St. Ignatius of Loyola. Ignatius advises three key practices in making good decisions. First, when making a list of pros and cons that details the reasons for and against a particular option, pay attention to feelings that arise.
Do certain reasons trigger a sense of joy, peace, or hope? Or do they generate feelings of dread, anxiety, or hopelessness? Don't just stop there but investigate why these feelings are coming up, perhaps with a trusted confidant. As relationship science has indicated, sharing feelings with others can help us process our thoughts and motivations more clearly. Second, use your imagination when you are stumped: Imagine a friend in a similar situation who comes to you with the same pros and cons, thoughts and feelings. What would you advise them to do? Or think about the end of your life. Looking back, do you feel satisfied or regretful with the option you chose?
Third, sit with your decision before acting. Not only does this prevent an impulsive reaction but it also gives you time to collect more information to confirm your choice. While this method is nearly 400 years old, psychological research on motivational interviewing, decision-making, and mindfulness have only confirmed and supported his observations about the human condition.