Michelle Amazeen, Boston University – Native Advertising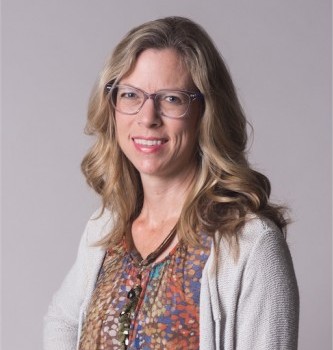 Watch out for ads when reading your morning news stories.
Michelle Amazeen, assistant professor in the department of mass communication, advertising and public relations at Boston University, explores native advertising.
Dr. Michelle A. Amazeen is an assistant professor in the Department of Mass Communication, Advertising and Public Relations at Boston University. Prior to BU, Dr. Amazeen was an assistant professor of advertising at Rider University in Lawrenceville, NJ. She earned her Ph.D. in Mass Media and Communication from Temple University in Philadelphia and received a B.S. and M.S. in Advertising from the University of Illinois at Urbana-Champaign.
Amazeen's research is cross-disciplinary at the intersection of advertising, journalism and political communication. The focus of her research involves mediated persuasion and misinformation, investigating the factors that influence recognition of persuasion and resistance to it. She examines how situational message factors (source, text, visuals, disclosure labels) interact with individual characteristics (demographics, media use motivations, ideology, information literacy) to affect persuasion knowledge, cognitive coping responses, attitudes, and intentions. More broadly, she has examined how media practices (such as political fact-checking and native advertising) facilitate and challenge public perceptions of society. Her current research explores how the congruence between an individual's media use motivations and the context of native advertisements in digital news environments affect persuasion knowledge and coping responses. Her work has been previously funded by the American Press Institute and the New America Foundation and has appeared in publications such as Digital Journalism, Journal of Political Marketing, Journalism, Journalism & Mass Communication Quarterly; Media, Culture & Society, and New Media & Society.
Her career in the communication industry began by "selling air" and managing the student sales staff at WPGU Radio in Champaign, Illinois. Before returning to academia, she researched the effectiveness of advertising and marketing campaigns for companies including The Signature Group and Millward Brown. A post-midnight encounter with a brand equity perceptual map of toilet bowl cleaners led Dr. Amazeen to reassess her professional aspirations. She now enjoys challenging herself and her students to critically evaluate our media environment.
Native Advertising

Have you ever read something online that you thought was a news article but then turned out to be an ad?
As more and more people ignore advertising and install ad blockers on their computers and mobile devices, digital publishers are turning to this practice. This type of covert advertising is called "native advertising" because it mimics or appears "native" to the site on which it appears. And it's something that almost all digital publishers use now, including The New York Times and the Albany Times-Union.
My research looks at whether people are able to recognize this type of content and how they respond to it.
In the U.S., the Federal Trade Commission (FTC) requires that all advertising be accompanied by a "clear and conspicuous" disclosure so that people will be able to identify it.
I've conducted several studies to see how many people realize that these disclosures mean online content is advertising. Repeatedly, I've found that it's generally less than 25%. Most people don't notice the disclosures, or don't understand what "paid partner" or "sponsored content" is supposed to mean.
And because the FTC offers no standardization for what the disclosures must say, advertisers can use whatever wording they want.
My research also shows that when people do recognize that content is advertising rather than a news article, the publisher's credibility suffers.
Many of my research participants describe this practice as "deceptive" or "the epitome of fake news."
People react less negatively, however, if they feel a publisher was being transparent about their use of native advertising.
Research like this is important because it can help publishers understand how their practices affect audiences and what they can do to rebuild trust.