Chad Painter, University of Dayton – Newspaper Coverage of Opioid Addiction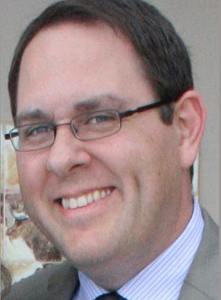 On University of Dayton Week: How newspapers report on an issue can have a big impact.
Chad Painter, assistant professor of communication, describes how.
Chad Painter is an assistant professor of communication at the University of Dayton, where he teaches courses in journalism and mass communication. He studies media ethics with emphases on the depiction of journalists in popular culture, the alternative press, and diversity studies. He is the co-author of Media Ethics: Issues and Cases, 9th edition. He has eight years of professional experience as a reporter, editor, and public relations practitioner for print and online publications. He holds a Ph.D. from the University of Missouri.
Newspaper Coverage of Opioid Addiction

For more than a decade, America has been under attack by an increasing addiction to opioids, a class of drugs that includes heroin, fentanyl, and some prescription painkillers. Overdose prevention is now a top public health challenge named by the Centers for Disease Control.
Ohio leads the nation in opioid overdose deaths and according to the Kaiser Family Foundation, about one in nine deaths in the state are from heroin.  With one in 14 from synthetic opioids.
The drug crisis has led to consistent and increasing news coverage in Ohio; and one local daily newspaper responded. The Cincinnati Enquirer created the nation's first heroin beat in 2016 and won a Pulitzer Prize for its coverage in 2018.
Does it matter how newspapers write about the opioid epidemic? The answer, simply, is yes.
My co-author, Erin Willis, and I examined two years of heroin and opioid coverage in the Cincinnati Enquirer. Reporters consistently framed the heroin epidemic as a public health issue and not as a crime or law enforcement issue. Further, they framed the opioid epidemic as a community crisis rather than an individual problem.
Framing opioid abuse as a public health issue affecting the community rather than as crimes by individuals encourages community members to tackle the problem by supporting public policies and cultivating resources.
The bottom line is that journalists should consider using news frames that begin to shift the cultural narrative away from individuals and their personal behaviors and toward the community's health and how individuals can be part of the greater solution.