Annmarie Cano, Wayne State University – Relational Flexibility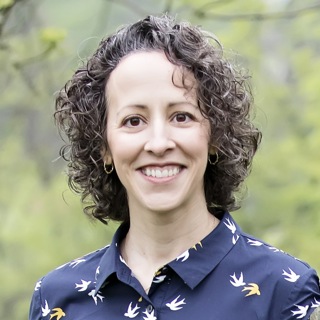 Approaching a difficult situation can be harmful if you're not prepared.
Annmarie Cano, professor in the department of psychology at Wayne State University, discusses a mindful way to brave the storm.
Annmarie Cano, Ph.D. is Professor of Psychology and Associate Provost for Faculty Development and Faculty Success at Wayne State University. Dr. Cano conducts research on emotion regulation and intimacy in couples facing chronic illness and has developed a mindfulness-based intervention aimed at couples with pain improve their quality of life. Dr. Cano has over 70 publications and has served as PI on grants from the National Institutes of Health. She is a Fellow of the American Psychological Association in two divisions (Society for Health Psychology and Society for Couple and Family Psychology). As a first-generation college student and Latina, Dr. Cano is committed to supporting access, diversity, and inclusion in higher education. In her current role, she develops career, mentoring, and leadership development programs for faculty and academic staff. She earned her master's and doctoral degrees in psychology from Stony Brook University and her bachelor's degree in psychology from Princeton University.
Relational Flexibility

What do speaking with someone with excruciating pain, meeting with difficult co-workers, or talking about politics with extended family members have in common? Social science research suggests that, without a strategy, people in these situations often react impulsively and respond in ways that harm their relationships, as well as their own and their conversation partner's well-being. But there are tools that people can use to enter into these conversations in a way that benefits everyone involved. The key is something called relational flexibility, which is the ability to interact with another person, fully attending to the present moment, and responding empathically in a way that serves one's own and one's partner's values.
Let's break this down. Attending to the present moment, also known as mindfulness, allows us to recognize our thoughts and feelings before we respond so we can choose an empathic response. An empathic response indicates that we are letting others know that we take their thoughts and feelings seriously even if we disagree with their rationale. Simple reflections like "Sounds like you are really upset" or questions like "Can you tell me more about what you mean?" convey acceptance of the other person.
Remember too that you and your conversational partner likely share a value about what's important in life beyond this conversation: You might share the desire to be accepted or appreciated or you share a desire to make the world a better place. Connecting on a shared value can help you achieve some common ground and build a foundation for future conversations. So, try practicing these tools the next time you are speaking with someone and see the difference they make.  
More: