Hallie Zwibel, New York Institute of Technology – eSports Health Care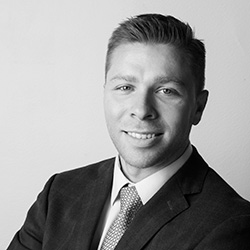 On New York Institute of Technology Week: eSports athletes also need medical care.
Hallie Zwibel, assistant professor of family medicine, explores the injuries associated with video games and how to treat them.
Hallie Zwibel specializes in family practice. He is the team physician for NYIT, the director of its Center for Sports Medicine, and one of the institution's experts in eSports medicine. Zwibel earned his bachelor's degree from Binghamton University in 2007. He received his Doctor of Osteopathic Medicine from NYIT College of Osteopathic Medicine in 2011 and completed his residency in family practice at North Shore-LIJ Plainview Hospital in 2014. During his residency, Zwibel completed the Training in Policy Studies and Physician Leadership Institute fellowships. Most recently, in 2018, Zwibel earned a Masters in Public Health from University at Albany-SUNY.
eSports Health Care

The word ''athlete" may not conjure images of someone playing a video game. However, our analyses show that like any other sport, eSports, the field of competitive video gaming, comes with its fair share of health considerations.
More people now watch the League of Legends World Championship than the Major League Baseball World Series and the NCAA Basketball tournament combined. Many colleges are already fielding college varsity teams.
In fact, parents are telling their children to come inside to practice video games in the hopes of getting a college scholarship. And like other college-bound athletes, eSports players face their own unique medical problems.
The average eSports player logs 4-6 hours of practice per day, with serious competitors logging as many as ten. The average player also completes more than 400 moves per minute using a mouse or keyboard.
While the most common ailments include eye fatigue, back and neck pain, and wrist and hand injuries, the sedentary nature of eSports also affects general wellbeing, as well as social interactions and sleep routines. The use of drugs like Ritalin and excessive intake of caffeine or other stimulants also provide additional sources of concern.
Integrated teams of physicians, physical and occupational therapists can address concerns.