This Week on The Academic Minute (2018.12.24)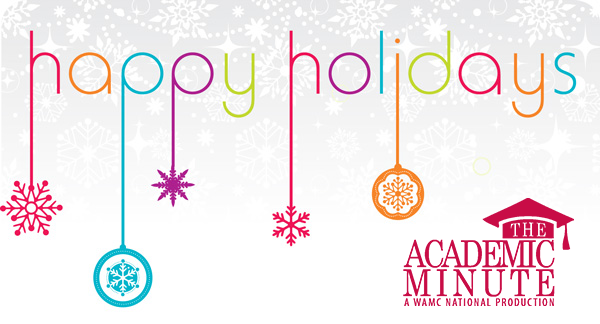 Roanoke College Week on The Academic Minute 2018.12.24
---
Monday, December 24th
Pradeep Atrey of the University at Albany discusses how to battle fake news stories on social media.
---
Tuesday, December 25th
Jacqueline Bruscella of SUNY Oneonta delves into whether to say Happy Holidays or Merry Christmas.
---
Wednesday, December 26th
For the President's Choice Award, Dr. Lynn Pasquerella of AAC&U chose Sean Gerrity of Hostos Community College's segment, which explored how not all formerly enslaved people fled to the North.
---
Thursday, December 27th
For the CEO's Choice Award, WAMC's Alan Chartock choose Sheila Molony of Quinnipiac University's segment, which determines how to improve the lives of those with dementia.
---
Friday, December 28th
For the Most Popular Segment Award, Robert Linhardt of Rensselaer Polytechnic Institute explores a new way to treat Lyme disease.