Hilda Speicher, Albertus Magnus College – Stigmatizing Single Adults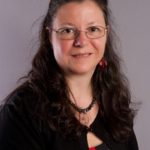 The stigmas against staying single are breaking down.
Hilda Speicher, professor of psychology at Albertus Magnus College, determines that as time goes on, being un-hitched is becoming easier.
Dr. Speicher joined the Psychology Department at Albertus Magnus College in 2003 and is the Coordinator of the Psychology Accelerated Degree Program (ADP) in the Professional and Graduate Studies (PGS) Division as well as the Coordinator of the Center for Teaching and Learning Excellence.  Recently she has been working with colleagues to develop a college community garden as a vehicle for High Impact Practices (HIPs), to be connected to courses on campus, internships, and service to the local neighboring community, technically a "food desert."  Dr. Speicher's research interests focus on intimacy.  She has developed an individual differences self-report measure of intimacy capability and motivation (Speicher Trait Intimacy Capability and Intimacy Motivation; STICIM) and a projective measure using artwork of intimacy in a relationship (the Draw Your Relationship; DYR).  Her research also has examined stigma connected to being single and more recently is focused on the impact of technology and social media on social relations and well-being.  Dr. Speicher has authored and co-authored with colleagues and students nearly 40 talks and poster presentations at various professional psychology and Dominican Colloquium conferences. She has also been invited by academic institutions to speak on how to involve students in faculty research.  Dr. Speicher is a native of Greenwich Village in New York City, currently residing in the New Haven, CT region.  She is a nature photographer, volunteers for the Audubon Society, and is an organic gardener.
Second Author
Dr. Xavier Amador is an internationally renowned clinical psychologist and leader in his field.  His books, authoritative clinical research, worldwide speaking tours and extensive work in television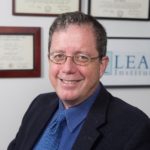 news make him truly unique among his peers.  His work as a leading individual, family, child and couples' therapist has been featured on PBS NOVA, ABC Prime Time Live, and NBC Bravo where he has been filmed doing psychotherapy with couples and individuals.  Author of many popular books including I am Right, You're Wrong, Now What?; I am Not Sick, I Don't Need Help!; and Being Single in a Couples' World: How to be Happily Single and Open to Love, Dr. Amador draw on thirty years of experience as a therapist, his personal story, and solid research when giving advice.  He is currently a Visiting Professor of Psychology at the State University of New York, and for over two decades he served as a Professor of Psychiatry and Clinical Psychology at Columbia University and Professor of Psychology at New York University.
Stigmatizing Single Adults

Cultural norms pressure adults to marry and are enforced by stigmatizing single adults.  Our study compared the stigmatizing attitudes expressed in research conducted in 1997 to attitudes expressed using the same research materials over a decade later.  It was expected that there would no longer be stigma associated with being single.
College students (n = 143 in 1997, n = 64 in 2008-2012) evaluated a fictional character "Lee," for whom we provided a brief biographical sketch and varied gender and marital status: ¼ received Lee described as male and married, ¼ female/married, ¼ male/single, and ¼ female/single.  All other aspects of the biographical sketch were identical.  Lee was evaluated on Morality and Social Competence, and on whether single Lee should marry, wants to marry, and is likely to marry.  Respondents were also asked if remaining single is abnormal. 
Results show a large majority of each sample believed remaining single is not abnormal, however the percentage decreased (Speicher, Amador, & Tylec, 2014).  In 1997 evaluations of Lee showed more negative attitudes toward singles compared to the recent sample.  Also gender stereotypes were endorsed.  For both samples female Lee was generally evaluated more positively, and in the recent sample being single adversely impacted social competence ratings for female Lee but not male Lee.  This later finding suggests stigma in being single still exists, but only for females.  Additionally, although both samples believed that Lee wanted to get married, the current sample believed more strongly Lee should marry and was likely to marry, perhaps reflecting the increasing norm for later-age marriages.
Thus, attitudes toward being single do show that over time the stigma associated with being single has dissipated somewhat, but more so for men than for women.  A new sample will be collected this spring to determine if these trends continue.