Louise Kelly, University of La Verne – Entrepreneurs and Mindfulness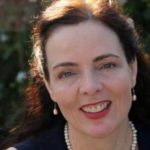 Entrepreneurs should look to mindfulness to help deal with the stressors of their start up.
Louise Kelly, professor of management at the University of La Verne, details the ways focusing on the present moment can help keep things in perspective.
Dr. Kelly's research is on strategy, leadership & entrepreneurship. She was as Program Dir. – PhD in Leadership. She is an Outstanding Scholar (US gov.) with 7 books & over 20 articles – her latest book was Entrepreneurial Women. She was voted Outstanding Professor & is fluent in French & Spanish.
Entrepreneurs and Mindfulness

Mindfulness is a psychological process of focusing on the present moment through meditation and other practices.  It has been well documented to decrease stress and burnout in the workplace.
And while more than 35 percent of U.S. employers include mindfulness training and practices, it is not a widely embraced technique by a particular highly productive and stressed population – our entrepreneurs. Entrepreneurs often work 80+ hours weekly to launch and establish a business. My co-researcher, Dr. Marina Dorian and I, have focused on mindfulness for more than 20 years. We put our expertise together to examine the effects of increased mindfulness on entrepreneurs.
It is crucial for entrepreneurs to be alert for opportunities as they arise. But when they are suffering from stress, the fight-or-flight response narrows their field of vision. Mindfulness widens that field. Then entrepreneurs can scan their environment with better awareness, allowing them to spot opportunities for their business.
Entrepreneurs who are under pressure to produce results can become tempted to cut corners and make unethical decisions. Our research showed that mindfulness increases self compassion. We argue that increased self compassion translates into greater compassion for others, which can significantly impact ethical decision making.
Mindfulness can ultimately help entrepreneurs better understand and be aware of their own thought processes – a concept called metacognition. In addition to ethical decision making, heightened awareness of opportunities, and decreased burnout, we expect that future research will reveal more benefits to entrepreneurs and others through mindfulness