Sabine Huemer, Whittier College – A Different View of Mental Health Disorders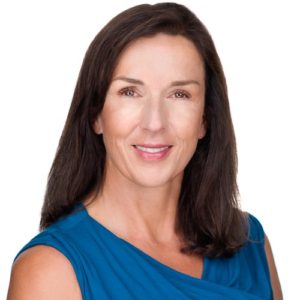 We are still looking to understand mental health issues more fully.
Sabine Huemer, visiting assistant professor at Whittier College, examines autism from an inclusive viewpoint to recognize the strengths as well as the deficits.
Dr. Sabine Huemer is a cognitive neuroscientist and neuroblogger with a special interest in brains that work outside the neurological norm. She teaches in the Department of Psychological Sciences at Whittier College in Whittier, California, and conducts research on autism, dyslexia, and other learning differences. Her work has been published in international science journals and presented at neuroscience and autism conferences on three continents. Sabine leads autism and neurodiversity workshops for a variety of audiences including professionals, teachers, parents, and support groups. She recently created a Neurodiversity and Neurotechnology Learning Community to explore neurotechnology for individuals who want to live up to their full neurocognitive potential.
A Different View of Mental Health Disorders

The medical model used in psychiatry and psychology defines mental health disorders by impairments and rarely acknowledges the compensatory mechanisms that emerge as results of these impairments. This leads to a deficit view of people affected by mental health conditions, disadvantages them in education, the job market, and social interactions and negatively impacts their emotional wellbeing and self-esteem. Our research uses the neurodiversity model as a framework, which states that our neurological differences enrich the human gene pool. In our work, we highlight abilities individuals with autism spectrum disorder and other conditions have as we explore their neurological differences. For example, in a study with 384 children with autism and 100 children with dyslexia, we found an overall trend that the dyslexic children were above average in their reading comprehension skills, despite their reading deficits. The reverse was true for the autistic children, who were above average readers, although their reading comprehension was below average. We are currently looking into factors that shape the negative stereotypes college students have of their peers diagnosed with autism with the goal to develop more positive mental health perspectives around college campuses. Interestingly, our preliminary findings show that students are more likely to have negative perceptions of students who have autism when they know about the autism diagnosis as opposed to not knowing about the diagnosis. We also collaborate across departments in a Neurodiversity and Neurotechnology Learning Community to research innovative technology that helps neurodivergent learners to achieve academic success. Our goal is to better understand how our neurological differences provide advantages for the individuals affected and how we can help them use these advantages to contribute to society.