Natalie Sarrazin, SUNY Brockport – Do Indians Care About Western Music?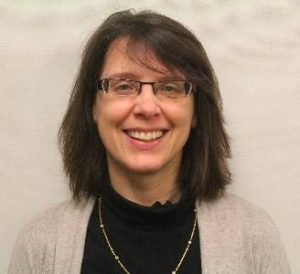 Western music has an interesting position in Indian society.
Natalie Sarrazin, associate professor of ethnomusicology and music education at SUNY Brockport, determines Indian youth find western music online, but their culture is making the shift slowly.
Natalie Sarrazin holds a Ph.D. in Ethnomusicology from the University of Maryland, College Park, and a Master's degree from Peabody Conservatory at Johns Hopkins University. Natalie is a Music Studies Coordinator at The College at Brockport, SUNY, and teaches courses in, ethnomusicology and music education. Natalie's publications include Music in Contemporary Indian Film: Memory, Voice and Identity (Routledge, 2016), a Music and the Child (Open SUNY, 2016), and Indian Music for the Classroom (Rowman Littlefield, MENC, 2008); chapters in The Oxford Handbook of Children's Musical Cultures (2012), and More than Bollywood – Studies in Indian Popular Music, (2012); and various articles on music and education. She is currently editor and contributor for a book Problem-Based Learning for the College Music Classroom for Routledge. In 2015, Natalie helped co-found and is Executive Director of Western Music Educators Association in India, the first non-Western federated affiliate of the US's National Association for Music Education which supports music teachers on the sub-continent.
Do Indians Care About Western Music?

Rockstar and 3 Idiots, are both Bollywood coming-of-age films that illustrate a fundamental dilemma– the obligation for young people to study a lucrative profession like engineering or medicine, rather than pursuing individual paths such as the arts. Western popular music, in particular, resonates powerfully with Indian youth, capturing a global zeitgeist and acting as an outlet for personal expression. But what is the status of Western music in India overall?
Popular music in India means Bollywood, India's largest film producer, and popular music distributor with a hold over 80% of the market. Not a single radio station in New Delhi plays Western classical music, and only one station, Radio One, plays Western rock, pop, and jazz. With YouTube and other music streaming sources to the rescue, millions of Indians are inspired by popular music icons like Brian Adams, Linkin Park, Katy Perry and Bruno Mars, and want to learn guitar, drums, and pop vocals. Many parents, however, either can't afford or won't support private lessons, and with one Western music teacher per 2,500 students, serious music study in school is almost impossible.
Students, however, are also inspired by film composers such as A.R. Rahman who is known for his work on Slumdog Millionaire. Rahman, trained in Western classical music through Trinity College, London, is steeped in traditional Tamil music and rock. His sophisticated soundtracks have single-handedly led a musical revolution in the industry.
Rahman, and others have altered Bollywood music to such an extent, that differences between Western and Indian sound are negligible. Despite this, film music is still seen as "Indian" by government sectors and most of the population. Perhaps as more training in Western popular is music available through online sources and music academies, students can erase what's left of this false dichotomy and learn music for music's sake.