Arie Kapteyn, University of Southern California – Americans Activity Levels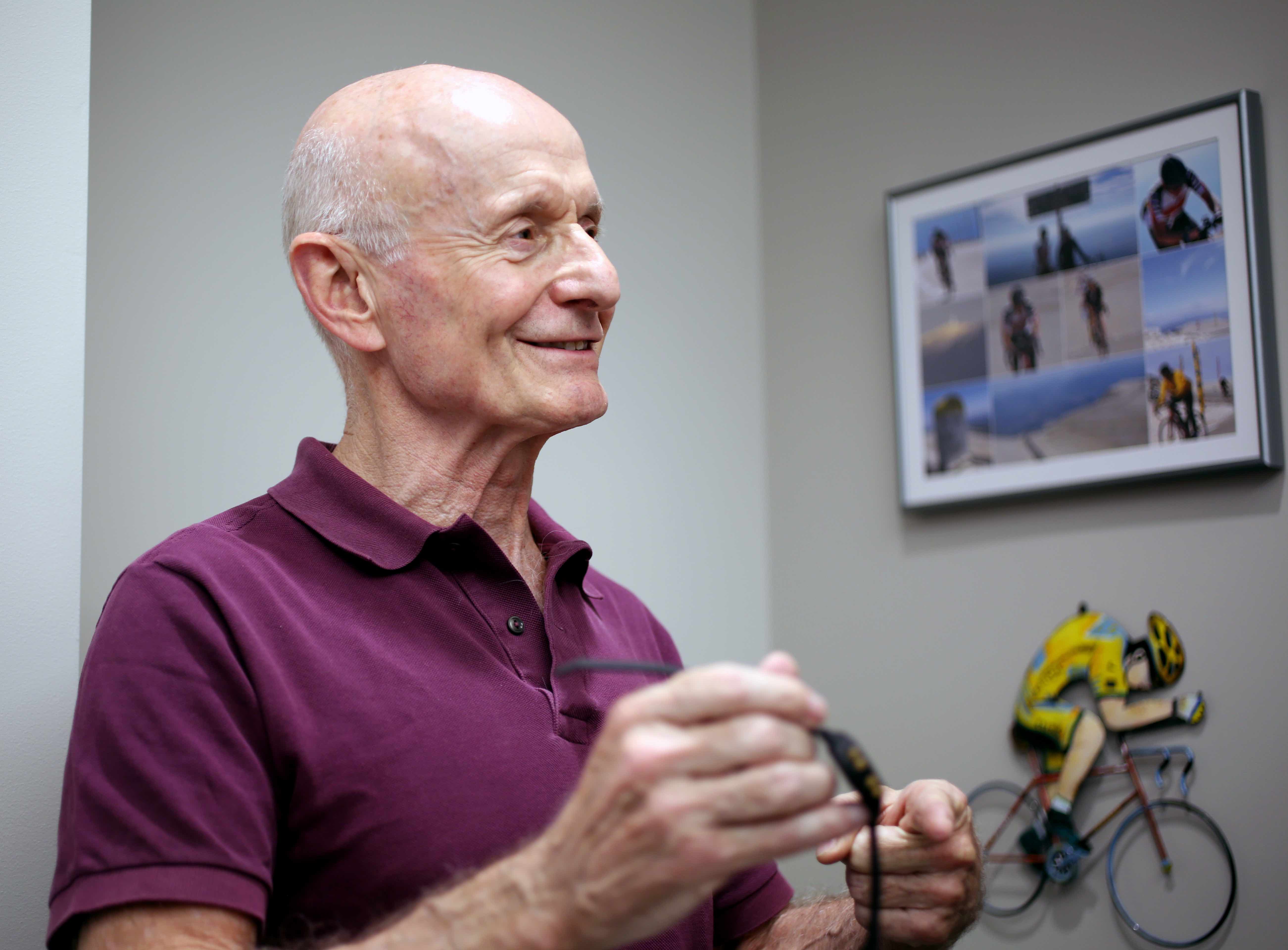 Americans are not very good at determining how active they are.
Arie Kapteyn, research professor of economics at the University of Southern California, explores why.
​​Arie Kapteyn is a Professor of Economics at the University of Southern California Dornsife College of Letters Arts and Sciences and Executive Director of the Center for Economic and Social Research (CESR) based there. He is a Research Associate at the National Bureau of Economic Research, fellow of the Econometric Society, past president of the European Society for Population Economics, and corresponding member of the Netherlands Royal Academy of Arts and Sciences. Much of his recent applied work is in the field of aging, economic decision-making, and subjective well-being, with papers on topics related to retirement, consumption and savings, pensions and Social Security, disability, and economic well-being. Before founding CESR at USC, Professor Kapteyn was a senior economist and director of the Labor & Population division of the RAND Corporation. Prior to RAND, he held a chair in Econometrics at Tilburg University, where he served the university in numerous capacities including dean of the Faculty of Economics and Business Administration, and founder and director of CentER (a research institute and graduate school). He has held visiting positions at several universities, including Princeton, Caltech, Australian National University, University of Canterbury (N.Z.), and University of Bristol (U.K.). In 2006, he received a knighthood in the Order of the Netherlands Lion.
Americans Activity Levels

Think you know how active you are?
You're probably wrong. Especially if you're American.
An international team of scientists recently studied how physically active people from the U.S and two European countries considered themselves to be, compared to how physically active they really were.
For one week, they asked study participants to self-report their level of activity on a 5-point scale from "inactive" to "very active" while fitness trackers recorded their actual activity.
Though people from all three countries had remarkably similar perceptions about their level of activity, fitness tracker data revealed Americans were considerably less active than the Dutch and the English.
In fact, compared to the Dutch, Americans were almost twice as likely to be labeled "inactive"
and 6% less likely to be categorized as "very active."
Does this mean Americans are more likely to lie or to delude themselves about how active they are? Or that the Dutch and English humbly underestimate their level of activity?
No. It means people in different countries can have vastly different interpretations of the same survey questions, resulting from cultural and environmental differences that affect perceptions of activity.
Unlike in Holland, for instance, people in the U.S. don't routinely walk or ride bikes to work and for errands.
The one thing study participants from all three countries had in common, was that most over or underestimated – by wide margins – how active they really were.
As a result, scientists who study fitness should proceed with caution when relying on self-reported data regarding physical activity. When you do, you're not only relying on people accurately remember the physical activity that they report, but to share a common understanding of survey terms.