Christi Masters, Purdue University – Communicating Effectively Across Cultural Differences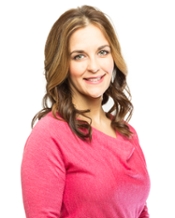 On Purdue University Week: Communication is key between doctors and patients.
Christi Masters, clinical assistant professor at the Department of Speech, Language, and Hearing Sciences at Purdue University, says one way to achieve this is to send doctors packing.
Christi Masters, M.S., CCC-SLP is a clinical associate professor at the Department of Speech, Language and Hearing Sciences at Purdue University. She received her Bachelor's degree from Purdue University and her Master's degree from Arizona State University. Her primary expertise lies in identification, evaluation, and clinical management of speech and language disorders in young children. She is also a certified trainer on the topic of Fetal Alcohol Spectrum Disorders through the Great Lakes FASD Regional Training Center.
She holds the Certificate of Clinical Competence in Speech-Language Pathology from the American Speech-Language-Hearing Association (ASHA), professional licensure from the state of Indiana and is a member of the Indiana Speech and Hearing Association. She is a Coordinating Committee Member for ASHA's Special Interest Group (SIG) 11 on Administration and Supervision.
Communicating Effectively Across Cultural Differences

It is becoming increasingly important to improve intercultural communication skills in the fields of health and medicine, given the diverse patient population. Healthcare professionals must adapt their verbal and nonverbal behaviors to the expectations of their patients in order to provide high quality and ethical care.  So how can we prepare future health professionals to communicate with patients from diverse cultures more effectively? Our research shows that one way to do this is by traveling abroad. However, simply participating in study abroad or traveling internationally as a tourist will not inherently improve one's cultural competency. Pre- and post-tests of students from 4 years of leading a study abroad program to Zambia shows that intercultural communication skills can improve even after a short 2- week trip abroad, but only if intentional learning exercises and reflection are guided by an intercultural mentor. We have shown that actively preparing for a trip abroad using carefully planned cultural learning activities can improve students' intercultural competency. For example, we ask students to study up on the destination country. But, instead of just reading about it, they talk with someone from that country, watch documentaries, and learn about current events. Most importantly, it is critical that students reflect on each of these activities by writing about similarities and differences to their own culture that they noticed and the emotions that they felt. We also reflected through daily journal writing and discussion with others in the group about our emotional reactions to events that occurred while in Zambia. By utilizing these strategies, health care professionals can ultimately experience better relationships with patients. Of course, you don't need to go abroad to find diverse communities; these same strategies are applicable in learning to adapt to different communication styles in domestic settings. Next time you find yourself interacting with someone who is culturally different from you, seize the opportunity by analyzing what happened and reflecting on how it can help you learn better communication skills.