Neha Vora, Lafayette College – Liberal Education and Nationalism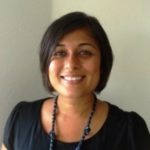 Can liberal education from U.S. universities thrive under restrictive regimes?
Neha Vora, associate professor of anthropology at Lafayette College, explores whether Education City in Qatar can have a real effect on its students.
Neha Vora is an associate professor of anthropology at Lafayette College and author of the book "Teach for Arabia: American Universities, Liberalism, and Transnational Qatar," being published by Stanford University Press in November 2018. Her interests include citizenship and belonging, South Asian diasporas, gender and ethnicity, neoliberalism, feminist theory and globalized higher education.
She holds a Ph.D. from the University of California, Irvine.
Liberal Education and Nationalism

Qatar is a small monarchy of 2.2 million people on the Arabian Peninsula. It has invested billions of dollars in growing its higher education sector over the last two decades.
The centerpiece of this investment is the Education City complex, home to branch campuses of six elite American universities.         
Education City reflects the rapid globalization of academia into the Middle East—it's designed to diversify the economy by moving away from petroleum reliance while producing a skilled citizen workforce.
The expansion of American higher education into Qatar and other non-liberal countries has raised concern among U.S.-based faculty. They ask whether liberal education can thrive in repressive regimes that suppress free speech, democracy, and activism.
Within Education City's American universities, liberal ideologies manifest in several key ways. These include co-education, English-language curricula, courses that foster critical thinking on topics like religion and gender, and celebrations of multiculturalism.
However, these institutions, and the high cost to build them, have become a source of tension among some Qatari citizens. They see them as emblematic of a turn toward too much Westernization and an erosion of traditional national values, particularly around gender roles and Islam.
My research is based on over twelve months of interviews and participant observation, as well as teaching experiences.
I explore the ways that students navigate competing expectations around tradition, modernity, liberalism, and Qatar's future as they come of age in this unique educational space.