Academic Minute Best-Of for 2017!

Enjoy the best segments from September 2016 – August 2017 right here!
---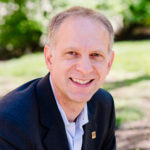 For the Best Communications Segment Award, Christian Kiewitz, assistant professor of communication at University of Dayton, discussed how bad bosses can create a vicious cycle at work.
Abusive Bosses and Defensive Silence
Christian Kiewitz is a professor of management at the University of Dayton. His publications and research interests involve workplace aggression, especially abusive supervision, as well as organizational politics and justice, and the impact of personality, affect and stress on work-related issues. He received his PhD in organizational behavior from The University of Alabama after completing undergraduate and graduate studies in mass communication, psychology and sociology at the Johannes Gutenberg-Universität in Mainz, Germany, and Auburn University, Alabama.
---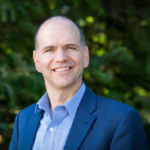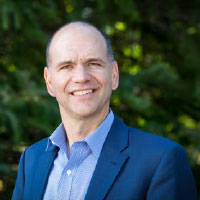 For the President's Choice Award, Damon Coletta, professor of political science at the United States Air Force Academy, delved into whether a focus on liberal education can help America's leadership in the world.
Damon Coletta is summer visiting scientist at the Center for Global Security Research at Lawrence Livermore National Laboratory and Professor of Political Science at the U.S. Air Force Academy, Colorado Springs. At the Academy, Damon edits the peer-reviewed electronic journal Space & Defense and teaches core courses in American Government and Geopolitics. He also represents the Department of Political Science for USAFA's Nuclear Minor, a course sequence offered jointly with the Department of Physics in accordance with the Air Force Chief of Staff's Flight Plan for the Air Force Nuclear Enterprise (June 2013).
---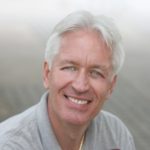 For the Best Psychology Segment Award, James Roberts, professor of marketing at Baylor University, examined whether smartphone addiction is real.
Dr. Roberts is a well-known author with approximately 75 articles published in the academic literature. He is currently a Professor of Marketing and the W.A. Mays Professor of Entrepreneurship at Baylor University in Waco, Texas where he has been a faculty member since 1991. His research regularly appears in many of the top marketing and psychology journals and has received two "Paper of the Year" awards. Additionally, he has been recognized for excellence in the classroom where he has taught his brand of marketing and the social ramifications of our consumer culture to thousands of graduate and undergraduate students.
---
For the Best Health Segment Award, Matthew Pase, fellow in the department of neurology at the Boston University School of Medicine, looked into whether diet drinks are more harmful than previously thought.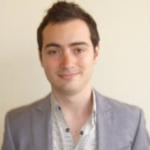 Diet Soda and Accelerated Brain Aging
Matthew Pase is a fellow in the MED neurology department at Boston University Medical School and an investigator at the FHS.
---
For the Best Science Segment Award, Ryan Kelly, assistant professor in the school of marine and environmental sciences at the University of Washington, discussed why science papers need to embrace storytelling to get their point across.
Science Papers and Storytelling
Trained as both an ecologist and a lawyer, Ryan Kelly has a broad set of interests, focused both on hard scientific data and policymakers' use of those data. From the science side, he studies the interplay between geography, ecology, and genetics in marine species. His more applied research joins genetic and ecological research with real-world implementation in law and policy, particularly with respect to environmental monitoring, resource management, endangered species, and ocean acidification. In general, he is drawn to projects that have significant elements of both scientific and policy relevance as we work towards more sustainable use of marine resources. Dr. Kelly received his Ph.D. in Ecology, Evolution, and Environmental Biology from Columbia University, and his JD from University of California, Berkeley, School of Law.
---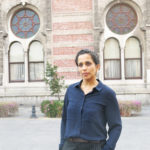 For the Best Art Segment Award, Kishwar Rizvi, associate professor in the history of art at Yale University, delved into when art was seen as an important commodity among kings and queens.
Iran and Global Exchange in the Early Modern Period
Kishwar Rizvi is Associate Professor of Islamic Art and Architecture at Yale University. She is currently writing a book on cultural production during the reign of Shah Abbas and global early modernity. Among the achievements in the Shah were the establishment of a cosmopolitan new capital city, Isfahan, and global exchange centered on Safavid Iran. Elites patronized new architecture and commissioned beautiful works of literature and painting.  Together, these productions serve as representation of Shah Abbas and provide insights into his role in world history.
---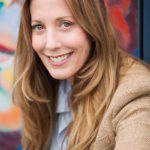 For the Best Business Segment Award, Jennifer Mueller. associate professor of management at the University of San Diego, explained why many organizations actually reject creativity.
Leadership Resisting Creativity
My research examines the biases people have against creative ideas and creative people. I wrote a paper, "The Bias Against Creativity" that went viral and was downloaded more than 65,000 times. Before joining the faculty at the University of San Diego School of Business, I taught for seven years at the Wharton School. I live in the Solana Beach neighborhood of San Diego and enjoy mountain biking, backpacking, and fussing over my dachshund, Sammy.
---
For the Best Political Science Segment Award, Steven Pressman, professor of economics at Colorado State University, delved into what defines the middle class and how it has been affected in recent years.
Steven Pressman is Professor of Economics at Colorado State University, in Fort Collins, Colorado and Emeritus Professor of Economics and Finance at Monmouth University in West Long Branch, New Jersey. In addition, he serves as North American Editor of the Review of Political Economy, and as Associate Editor of the Eastern Economic Journal. His main research areas are poverty and income distribution, post-Keynesian macroeconomics, and the history of economic thought. Over the past three decades, Pressman has published more than 150 articles in refereed journals and as book chapters, and has authored or edited 17 books, including Understanding Piketty's Capital in the 21st Century (Routledge, 2015). A New Guide to Post Keynesian Economics (Routledge, 2001), Alternative Theories of the State (Palgrave Macmillan, 2006), and 50 Major Economists (Routledge, 2013), which has reached its third edition and has been translated into five different languages.He is a frequent contributor to newspapers and regularly appears on TV to discuss economic issues.
---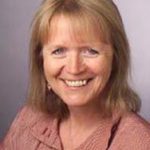 For the Best Biology Segment, Ameae Walker, professor of biomedical sciences at the University of California Riverside, described a new treatment option to vaccinate babies against tuberculosis.
Vaccinating Babies Against Tuberculosis
Research in my laboratory is concerned with the growth factor activities of the hormone prolactin. These growth factor activities occur in many tissues including the pituitary, breast, endocrine pancreas, liver, prostate, and cells of the immune system. Although most prolactin is produced by the pituitary, some is produced in these other tissues where it may act as an autocrine or paracrine growth factor. In four of these tissues we have demonstrated antagonism between unmodified and phosphorylated prolactin in the regulation of growth, an antagonism which can be disturbed, leading to abnormal cell proliferation. In the case of the prostate, we have demonstrated that a molecular mimic of phosphorylated prolactin effectively inhibits metastases and growth of the primary tumor of late stage human prostate cancer cells in an animal model. Clinical trials will begin shortly.
---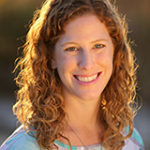 For the Producer's Choice Award, Kate Sweeny, associate professor in the department of psychology at the University of California Riverside, looked into how to chill out while waiting for potential bad news.
Mindfulness and the Stress of Waiting
Kate Sweeny is an Associate Professor of Psychology at the University of California, Riverside. She received her BS (2002) from Furman University and her MS (2003) and PhD (2008) from the University of Florida, where she studied social psychology with James Shepperd, PhD. You can read about her research interests and ongoing projects elsewhere on this site. When she's not at work, Kate is usually hanging out with her husband, rehearsing and performing with her Middle Eastern dance troupe, Sirenesque, practicing yoga, and enjoying nature by hiking or camping.
---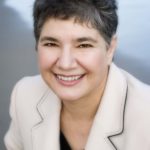 For the Best Sociology Segment Award, Bella DePaulo, Project Scientist at the University of California Santa Barbara, examined if more single people is a good thing for our society.
More Single People Than Ever Before
Bella DePaulo (Ph.D., Harvard) has been described by Atlantic magazine as "America's foremost thinker and writer on the single experience." She is the author of more than 100 scholarly publications as well as Singled Out: How Singles Are Stereotyped, Stigmatized, and Ignored, and Still Live Happily Ever After. She has been writing the "Living Single" blog at Psychology Today since 2008. She has also written for publications such as the New York Times, the Washington Post, the Guardian, Time magazine, Forbes, and the Chronicle of Higher Education.
---
For the Best Education Segment Award, Yellowlees Douglas, associate professor at the center for management communication at the University of Florida, examines if reading more polished writing can make you a better writer.
What You Read Influences How You Write
Dr. Yellowlees Douglas is an associate professor of management communication in the Hough Graduate School of Business at the University of Florida. In addition to her publications on reading, writing, and persuasion, she is also the author of The Reader's Brain: How Neuroscience Can Make You a Better Writer.
---
For the Best Neuroscience Segment Award, Hui-Chen Lu, professor of neuroscience at Indiana University, explores whether a coffee a day can keep dementia away.
Coffee and Dementia
Hui-Chen Lu, is a Gill Chair of Neuroscience in the Department of Psychological and Brain Sciences at Indiana University. She received her Ph.D. from Baylor College of Medicine, Houston. Her research focuses on the signaling cascades underlying neural circuit connections during brain development, to understand how sensory experiences affect neural circuit wiring, and to identify novel factors required to maintain the health of neural circuits during aging.
---
Thank you for listening!  Please join us again in 2018 for more interesting and fascinating academic research.
Happy Holidays from The Academic Minute team.