Adam Rosenblatt, Haverford College – Forensic Science, Mass Graves and the Call to Care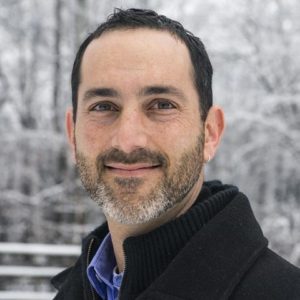 Identifying individuals in a mass grave isn't only a scientific matter.
Adam Rosenblatt, visiting professor of peace, justice and human rights at Haverford College, discusses how politics can help or harm the search for the truth.
Adam Rosenblatt is the author of Digging for the Disappeared: Forensic Science after Atrocity (Stanford University Press, 2015) and other works about human rights, science, and the politics of memory. Before coming to Haverford, he was the Assistant Dean for Global Engagement at Champlain College in Burlington, Vermont. He has worked for Physicians for Human Rights and the Human Rights Center at the University of Chile. His research and teaching also focus on feminist care ethics, disability, and animals.
– Part one of the series from Haverford College, "Fragments of the Dead—or Nearly Dead—Research on the Past to Better Understand the Present and Future-
Forensic Science, Mass Graves and the Call to Care

Rony Brauman, former president of the organization Doctors Without Borders, once said, "I have trouble imagining what a humanitarian success would be in situations where violence is itself the sign of failure. As humanitarians we inscribe ourselves in failure."
The ultimate sign of a society's failure is the mass grave, where victims of violence lie
stripped of their identities and separated from their loved ones. Many of the humanitarians who respond to that failure are forensic scientists.
By analyzing features of the graves and the remains within them, working closely with families of victims, these scientists can reveal important truths about who went missing, what happened to them, and sometimes, who is responsible. In the best cases, they may be able to return the dead body to loved ones.
Yet this scientific work takes place in a political context. Forensic scientists must navigate the competing priorities of courts, mourners and activists, governments and international institutions. Exhuming and identifying the dead can provoke, rather than assuage, tensions; and international forensic teams have sometimes disagreed on scientific ethics, political strategies, and the tradeoffs involved in the work.
Families of the disappeared, for their part, demand truth and justice. They also learn political activism from each other and found dynamic new communities of care. The result is a shared and sometimes highly public grief, which perpetrators had hoped they would suffer in private.
Forensic science is one tool, among many, of answering the powerful call we feel to care for our dead, and for each other—hope inscribed over the sign of failure.
Read More:
Adam Rosenblatt at Academia.edu
[Boston Review] – Exhuming Equality: The Forensics of Human Rights
[Stanford University Press] – Digging for the Disappeared Forensic Science after Atrocity
[Stanford University Press] –  GROUNDWORK- Interpreting human rights among the dead and disappeared.
[Stanford University Press] – Galaxies of Memory in the Americas