This Week on The Academic Minute (2017.9.11) – BACK TO SCHOOL WEEK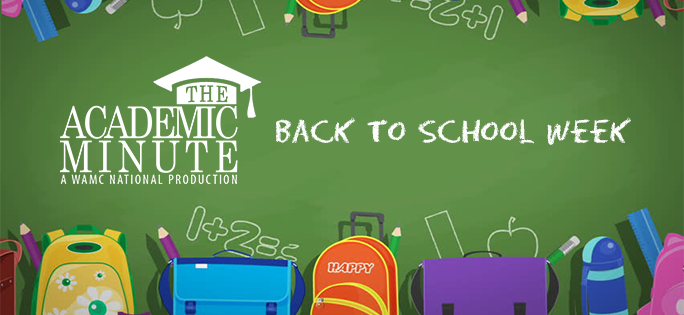 This Week on The Academic Minute 2017.9.11
---
Monday, September 11th
Stephanie Blackmon of the College of William & Mary explores whether open online courses can foster community between a university and its surrounding area.
---
Tuesday, September 12th
J. Michael Rifenburg of the University of North Georgia discusses how to better educate student athletes.
---
Wednesday, September 13th
Tricia Seifert of Montana State University looks into redefining success for college students and graduates.
---
Thursday, September 14th
Ned Laff of Governors State University delves into a way to put value back into a liberal arts education.
---
Friday, September 15th
Zachary McDowell of the University of Illinois at Chicago examines teaching with Wikipedia.