Ray Raymond, SUNY Ulster – Balanced Internationalism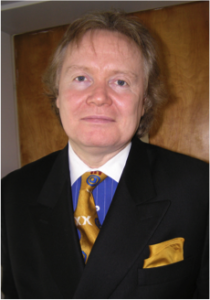 Navigating the world is becoming more complicated for the U.S.
Ray Raymond, professor of government and history at the State University of New York Ulster, has four lessons for the country to heed.
Dr. Ray Raymond is a former British diplomat who held a Post-Doctoral Fellowship at Yale University in American History. He is Associate Professor of Government and History at SUNY Ulster and also teaches government and politics at the United States Military Academy, West Point. In addition, Dr. Raymond is a regular visiting lecturer at the US Air Force Academy and Fellow of the Pell Center for International Relations and Public Policy. He is currently working on a new biography of John Jay as well as a collective biography of five recipients of West Point's Ninninger Medal, the Academy's equivalent of the Medal of Honor. Dr. Raymond has been honored by Her Majesty Queen Elizabeth II and by the Chief of Staff of the United States Army for his contribution to the development of the academic program at West Point.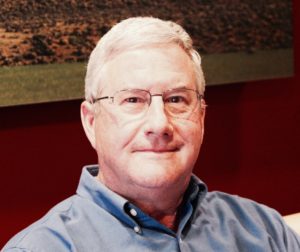 Co-author: Dr. Schuyler [pronounced Sky-ler] Foerster is founding principal of CGST Solutions, a consulting company that specializes in security policy and civic education.  A retired US Air Force officer, he has extensive experience in security and arms control policy and in the nonprofit sector.  He holds a doctorate in politics from Oxford University and has taught at the graduate and undergraduate levels for over 25 years, most recently as the Brent Scowcroft Professor for National Security Studies at the U.S. Air Force Academy and as the Fulbright Commission's Distinguished Chair in Social Studies at Masaryk University in Brno, Czech Republic.  He is a visiting professor at Colorado College and addresses numerous academic and civic audiences on global issues.
Balanced Internationalism

We live in a dangerous complicated world. How best can the United States navigate it?
History suggests four lessons :
First, preserve the international order created by President Truman. World War II left a dangerous political vacuum and hostile forces willing to fill it if we did not.   With Allied especially British help, the US built a new rules-based order that created  a resilient international structure that prevented another devastating global conflict. This new rules-based order also built the foundation of a new global economy that rebuilt war-torn economies, and created the political infrastructure into which new states could find their place in that order. 
Second, history teaches us that preserving international security requires collaborative leadership with friends and adversaries alike. After World War II, our allies contributed their creativity and energy to help us build the multilateral institutions of the new rules-based order. Even in the most frigid moments of the Cold War, the US and the Soviet Union shared a common interest in survival. We developed a shared vocabulary for managing our fragile strategic relationship and kept conflicts from escalating out of control.
Third, we don't have the luxury of ignorance. All too often, we have failed to predict the nature and location of the next war we would have to fight. We need a clear  holistic picture of a rapidly changing strategic environment. To that end, we must invest in the intelligence community and listen respectfully to their analysis.
Fourth, empathy is the most important strategic virtue, hubris the most dangerous strategic vice. History suggests how vital it is to understand the cultural and political lens through which friends  and foes see the world. Hubris  breeds arrogance and is the root of strategic miscalculation that can blind statesmen to the risks of war.