Cassandra Burke Robertson, Case Western Reserve University – Government Information Leaks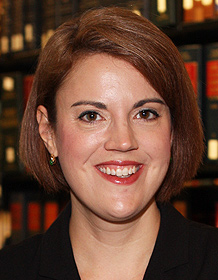 There might be a better way to combat government leakers before the information is spread.
Cassandra Burke Robertson, professor of law at Case Western Reserve University, looks into how to fight the dumping of confidential information from the inside.
Cassandra Burke Robertson regularly teaches Civil Procedure, Professional Responsibility and Secured Transactions, and has also taught Transnational Litigation and Remedies. She directs the law school's Center for Professional Ethics, whose mission is to explore moral choices across professional lines in a variety of disciplines. Her scholarship focuses on legal ethics and litigation procedure within a globalizing practice of law. She has co-authored a popular casebook in the field of professional responsibility and published articles in the Columbia Law Review, Emory Law Journal and Boston University Law Review, among others.
Within the community, Robertson serves on the board of Maximum Accessible Housing of Ohio, a nonprofit organization that works to provide and promote accessible housing solutions for people with physical mobility disabilities. In addition, she serves as one of Ohio's representatives to the Uniform Law Commission (also known as the National Conference of Commissioners on Uniform State Laws) and chairs the Appellate Litigation subcommittee of the American Bar Association's Civil Rights Litigation Committee.
Prior to joining the faculty in 2007, Robertson clerked for the Texas Supreme Court and served as Assistant Solicitor General in the Office of the Texas Attorney General. Robertson received a law degree from the University of Texas at Austin, where she also obtained joint master's degrees in Middle Eastern Studies and Public Affairs.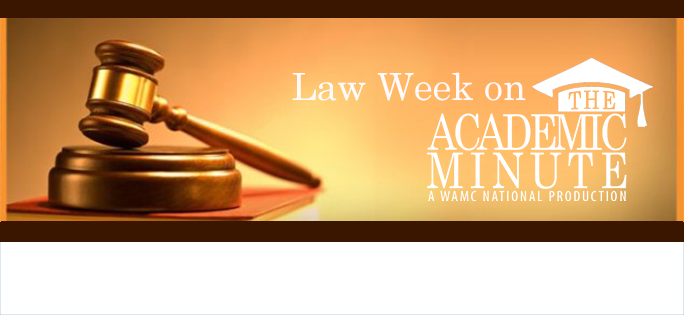 Government Information Leaks

Both of the last two presidential administrations have tried to use the threat of criminal prosecution to stem the flow of leaks of confidential information.
The Obama administration prosecuted leakers more aggressively than any presidential administration in the last 40 years. The Trump administration has also vowed to crack down, with Attorney General Jeff Sessions saying that "it will probably take some convictions to put an end" to leaks.
But a look at the motivation of leakers suggests that criminal prosecution alone will not plug the flow of leaks.
Scholars have found that people are willing to reveal confidential information when they believe that their organization has engaged in "corrupt and illegal conduct." They may also speak up to prevent larger threats to cherished values, such as democracy and the rule of law.
Some of the most high profile government leakers in the last 20 years are Edward Snowden, who leaked documents related to government surveillance; Chelsea Manning who revealed diplomatic and military information; and Jesselyn Radack, who leaked information relating to the interrogation of an American captured with the Taliban in Afghanistan.
Radack, Snowden and Manning all knew they could face serious consequences for leaking but they were willing to risk criminal prosecution and professional sanctions because they thought it was more important to expose what they saw as serious wrongdoing.
Encouraging internal whistleblowing may be a more effective way to prevent leaks.
Most potential leakers try to work within the system first and our research shows that a robust internal process may be a key factor in preventing leaks. When higher-ups refuse to shut down illegal activity, or when individuals suffer retaliation for bringing concerns up the internal chain of command, that leakers may believe the only ethical choice is to go public.