Erin Godfrey, New York University – Civic Engagement Among Youth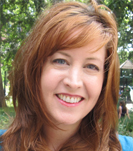 Income equality is an important issue in our country.
Erin Godfrey, Assistant Professor of Applied Psychology at New York University, delves into whether different age groups react the same way to this issue.
Erin Godfrey is assistant professor of Applied Psychology in the Psychology and Social Intervention program in the Steinhardt School of Culture, Development, and Education.
She uses theories and methods form social, developmental and community psychology to examine how individuals interact with, understand, and are influenced by the social, economic and political systems in which they are embedded.
Erin's first line of research involves perceptions and justifications of social and economic hierarchies and the psychological consequences of inequality. She examines system justification, critical consciousness, attributions for poverty and wealth, and subjective perceptions of social status among youth and their families.
Questions guiding this work include: how do people come to justify or criticize social and economic hierarchies? Do they attribute poverty and wealth to individual or structural factors? Why? Where do they place themselves in these hierarchies? Erin examines how beliefs about social and economic hierarchies develop, whether they differ for people who are privileged vs. marginalized by the status quo and what consequences they have for academic outcomes, socioemotional well-being and civic engagement and social change.
Erin's second line of research explores the quality of social service provision meant to improve the lives of disadvantaged families and children. This work uses multilevel methods to rigorously examine characteristics of the social service provision settings (such as welfare offices, schools, juvenile detention centers, and community-based organizations) and their influence on the youth in those settings.
Questions guiding this work include: How are social service settings best characterized and measured? What features contribute to a quality setting? Which setting features improve access to services provided and contribute to desired outcomes? She is particularly interested in how the behavior, attitudes, and attributions of service providers effect clients' outcomes.
Erin's work is primarily focused on the United States and low-and-middle-income countries (particularly South Africa) and has been funded by the National Institute of Mental Health (NIMH), National Institute for Child Health and Human Development (NICHD) and the American Psychological Foundation (APF).
Erin received her BA in Psychology and Policy from Oberlin College and her PhD in Community and Developmental Psychology from New York University's Graduate School of Arts and Sciences. She was formerly a research associate at The Urban Institute in Washington, DC.
Civic Engagement Among Youth

Income inequality – or the gap between the "haves" and the "have-nots" – is growing in the United States and in countries around the world. This has both economic and social repercussions and research shows that the very social fabric that ties us together begins to disintegrate when the gap between the haves and the have-nots gets too large.
Adults who live in more unequal areas are less civically and socially engaged. They have less trust in others, are less involved in their communities, and even vote less often. This is true for adults across the income distribution but is particularly pronounced at the lower end.
However, we know little about whether income inequality has the same social repercussions for youth. Who are just developing their social identities and their understanding of the world around them. And, they have exposure to institutions (like schools) that could change how they experience income inequality.
We examined this issue in a sample of 10th graders in the United States. We looked at differences in the level of income inequality in the counties in which they lived and associated this with indicators of youth's civic and social engagement.
In contrast to studies of adults, we found a slight positive association between income inequality and youth's civic and social engagement. The more inequality in their counties, the more they said it is very important to help others in their community and the more often they volunteered.
We attribute these surprising findings to the optimism of youth. Youth may see income inequality not as insurmountable, but as something to work harder to change. Income inequality could also propel youth to learn more about roots of inequality or stimulate greater discussion of social and political issues, both of which predict youth's civic engagement.
This is not to say that income inequality is good. However, it is something we might be able to leverage by providing youth with opportunities to discuss, debate and study the inequalities they see.