Nathan Kunz, University of North Florida – Fast Disaster Response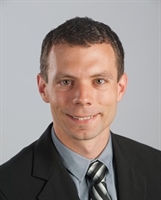 Disasters are unpredictable and our response time needs improving.
Nathan Kunz, assistant professor of operations management in the Coggin College of Business at the University of North Florida, discusses a way to distribute relief faster to those who need it.
Nathan Kunz is an Assistant Professor of Operations Management in the Coggin College of Business. He holds a PhD in Management (Operations Management) from University of Neuchatel, Switzerland and a Master of Science in International Business Development from the same university. His undergraduate degree was in Engineering (Automotive Technology).
Dr. Kunz joined UNF in Fall 2015, where he teaches courses in Operations Management. Before joining UNF, he was a Postdoctoral Research Fellow at INSEAD, France. He also worked as lecturer at the Swiss Federal Institute of Technology Lausanne (EPFL) and University of Neuchatel. Prior to his academic career, Dr. Kunz worked as Deputy Director and Director of Operations at the Digger Foundation, a Swiss charity manufacturing humanitarian demining machines.
Dr. Kunz serves as Secretary of the College of Humanitarian Operations and Crisis Management (HOCM) of the Production and Operations Management Society. He is also on the Editorial Review Board of the Journal of Operations Management (JOM) and the Production and Operations Management (POM) Journal. He is also member of the Editorial Advisory Board of the Journal of Humanitarian Logistics and Supply Chain Management (JHLSCM).
Fast Disaster Response

Every hour counts when a relief organization responds to a natural disaster. The victims are in desperate need of food or medicine. However, it takes an organization several days to purchase these supplies and ship them to the affected country. During this time, victims continue to suffer. Because disasters are unpredictable, an organization that is not prepared can't respond in a reasonable time.
A relief organization can get prepared by prepositioning supplies in warehouses in multiple countries. If a disaster hits, the organization delivers the supplies from these warehouses. This strategy is very effective, but generates extremely high storage costs. As a result, disaster preparedness has been limited so far.
In a recent paper, we propose an alternative to this expensive preparedness strategy. We recommend relief organizations keep supplies in a central warehouse, for example close to an airport in the U.S., and send them by airplane right after a disaster hits. There is a limitation, however. If the organization isn't already working in the country, it doesn't have a local network of partners who can distribute the supplies. We suggest that relief organizations get prepared by developing such networks in multiple countries. They can for example identify local partners that could receive and distribute the supplies. By developing such networks, the organization can be prepared to respond quickly after a disaster, without having to spend colossal amounts for prepositioning supplies.
Through a simulation model, we demonstrate that developing such network costs 28 times less than prepositioning supplies. It would decrease the response time by 18 days compared to a scenario without preparedness. What does this mean for Haiti after Hurricane Matthew? I predict that the most successful organizations will be those that had developed a network in Haiti prior to the hurricane.
Read More:
Science Direct – Investing in disaster management capabilities versus pre-positioning inventory: A new approach to disaster preparedness