Kevin Caskey, SUNY New Paltz – Manufacturing and Skiing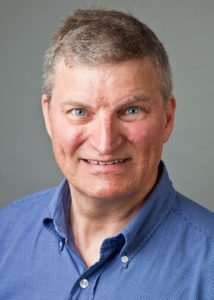 How do smaller firms compete with the big boys?
Kevin Caskey, professor of Operations Management at SUNY New Paltz, explores avenues that smaller downhill ski manufacturers use to get their products on the slopes.
Dr. Kevin R. Caskey is Professor at SUNY New Paltz teaching Operations Management, Statistics, and Project Management, and a ski patroller at one of New York's state owned resorts.
Caskey consults in the areas of smaller firm manufacturing, project management, and building research consortia with corporate and academic participation.
Before New Paltz, Caskey was a research manager and scientist at the Technical University of Eindhoven in the Netherlands, a research scientist at the Bremen Institute of Production Technology in Germany, and a simulation specialist at Boeing Computer Services, in Seattle.
Caskey holds a Doctorate in Industrial Engineering from the University of Washington. He also holds a MSc in Operations Research from the University of British Columbia, a MS in Industrial Engineering from Stanford University, and a BS in Industrial Engineering from Northeastern University.
Manufacturing and Skiing

As we talk about bringing back manufacturing and as winter season is underway, the ski industry gives us an opportunity to demonstrate two approaches that allow smaller US firms to compete in an industry dominated by large foreign players: Specialization and Customization.
The worldwide market for downhill skis is dominated by four large firms, three manufacturing in the Alps and one in China. There are also a few slightly smaller firms, but none of these larger firms produce in the United States.
There are, however, over 100 firms are based in the USA, and most of these manufacture here as well.
To enter an established market one must, "Offer something different, or do something differently." Specialization offers something different while customization is doing skis differently.
These smaller firms specialize more often than customize, and focus on niches that may not interest the larger producers. Their designs can be more radical and materials less traditional. They were early in the trend for very wide skis, while others address niche purposes, such as backcountry skiing, or markets, such as the harsher conditions of New England skiing.
Customization varies from as simple as allowing the customer to pick from standardized components to full specification of design parameters.
To be fair, not all the firms do succeed nor are they all trying to. But "quitting the day job" can come as soon as a few hundred pairs sold.
The reason for founding can exert a strong influence on whether the owners consider their firm a success. For example, when I asked two brothers that had moved from New Hampshire to Colorado whether they would consider sub-contracting manufacturing elsewhere, such as China, one brother flatly said no because, "the point is to build skis in the Rockies."