This Week On The Academic Minute (2017.1.23)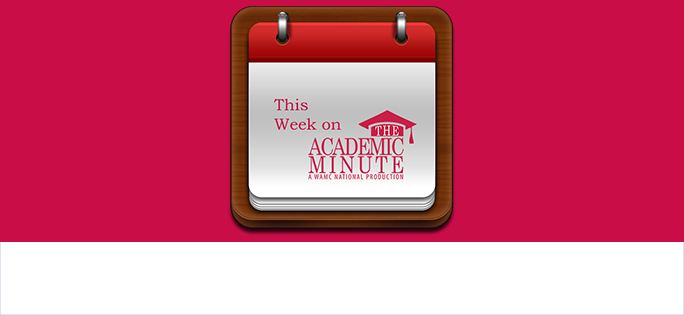 This Week on The Academic Minute 2017.1.23
---
Monday, January 23rd
Arie Kruglanski of the University of Maryland discusses the psychology of radicalization.
---
Tuesday, January 24th
Martin Krieger of the University of Southern California delves into the life of academic professors.
---
Wednesday, January 25th
Yong-Hui Zheng of Michigan State University examines a natural defense for HIV.
---
Thursday, January 26th
Louis-Philippe Beland of Louisiana State University explores the effects of school shootings on student performance.
---
Friday, January 27th
Nicholas Leadbeater of the University of Connecticut brings us another fun segment about laughing gas and whipped cream.