Dwight DeWerth-Pallmeyer, Widener University – Smartphones in the Classroom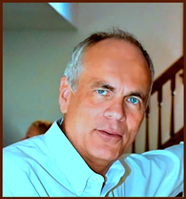 Students don't like putting away their cellphones – even in class.
Dwight DeWerth-Pallmeyer, associate professor of communication studies at Widener University, details one way to get students thinking about how much they use their devices and how this could help the classroom overall.
Dwight DeWerth-Pallmeyer is an Associate Professor of Communication Studies at Widener University.  He served a director of the program from 1999 to 2014.  He has been teaching at the collegiate level since the mid 1980s.   Prior to that he served as a radio news director and reported frequently for both CBS radio and National Public Radio.   DeWerth-Pallmeyer is the author of the book, "The Audience In the News" and the producer of the documentary, "The Critics:  Stories from the Inside Pages."   He is currently producing his second feature documentary, "Cellular Aftershocks," a film that examines the unintended consequences of cell phone dependency/addiction.
Smartphones in the Classroom

The classroom of the 1990s and the world as a whole has changed dramatically with the advent of new technologies, particularly the smartphone.   For well over a decade, faculty at high schools and colleges have been working to keep students' cell phones turned off in class with varying degrees of success.   Yet most are finding those policies largely ignored.  When one colleague surveyed her students, she found that more than 90% admitted to using cell phones in classes, despite prohibitions.
Yet, why would one imagine any other scenario?   Students today have grown up with their cell phones as their constant companion.   It is the first thing they turn to in the morning and the last thing they look at before sleep.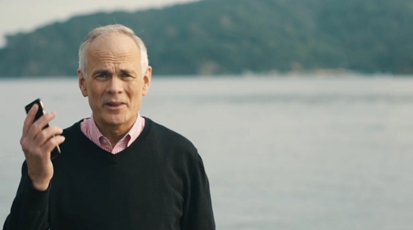 A growing body of research is demonstrating that the smartphone is addictive, particularly in the developing mind of the adolescent.  And while many adolescents do indeed admit to being "addicted" to their cell phones, they often don't see what the fuss is all about.   This is the only world they've known.   But extensive studies world-wide show the growing dependency on smart phones is taking a heavy toll on students from middle school onward.  Numerous studies point to greater loneliness, depression, damaged relationships, poorer academic performance and the fastest growth in driving fatalities in the past 50 years.
Rather than simply prohibit the smartphone, astute educators are asking students to consider why their smartphones are so compelling that they can't sit through a 50-minute class period without using them.  The overall idea is to tackle this from an academic mindset: get students to think critically about the tool they consider so essential. How much time are they actually spending on their phones? What are the short and long-term consequences? What does balance look like? The ultimate goal is to create an environment where we function intellectually in conjunction with our cell phones and not entirely dependent on them.