This Week On The Academic Minute (2016.09.26)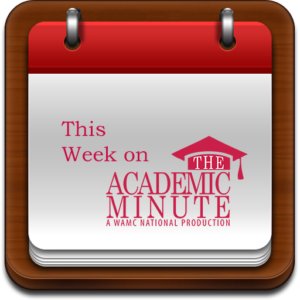 This Week on The Academic Minute 2016.9.26
---
Monday, September 26th
Stephen Kane of San Francisco State University explores the cosmos for Second Earth candidates.
---
Tuesday, September 27th
Richard Stevens of the University of Connecticut examines if artificial light is disrupting our circadian rhythms.
---
Wednesday, September 28th
Stephanie Pfirman of Barnard College details if making a game of it is a good way to further the discussion about climate change.
---
Thursday, September 29th
Jaume Padilla of the University of Missouri delves into whether fidgeting can be healthy for you.
---
Friday, September 30th
Yellowlees Douglas of the University of Florida determines what you read can influence how well you write.
---