This Week On The Academic Minute (2016.08.29)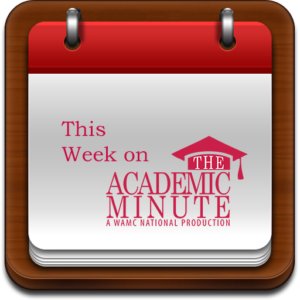 This Week on The Academic Minute 2016.8.29
---
Monday, August 29th
Sasha Dall of the University of Exeter examines why genes are a cue for development.
---
Tuesday, August 30th
Peter Weiss of the University of California Santa Cruz details why there is mercury in California's fog.
---
Wednesday, August 31st
Joseph Dwyer of the University of New Hampshire discusses what we know about lightning and what we still need to find out.
---
Thursday, September 1st
Mary Caton-Rosser of Black Hills State University explores using online technologies in the classroom.
---
Friday, September 2nd
Robert Edgell of SUNY Polytechnic Institute delves into whether or not artificial intelligence can help us make healthy choices.
---