This Week On The Academic Minute (2016.08.01)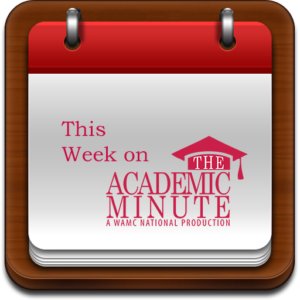 This Week on The Academic Minute 2016.7.25
---
Monday, August 1st
Adrianne John Galang of De La Salle University discusses why creativity and psychopathy may go together.
---
Tuesday, August 2nd
Robert Edgell of SUNY Polytechnic Institute explores seeing in 3D.
---
Wednesday, August 3rd
Barbara Looney of Black Hills State University delves into re-learning conversation skills.
---
Thursday, August 4th
Laura Albright of the University of Indianapolis details the former governor of Alabama Lurleen Wallace and women in politics.
---
Friday, August 5th
Jan Zalasiewicz of the University of Leicester examines if we're heading into a new age in our history.
---