This Week On The Academic Minute (2016.07.18)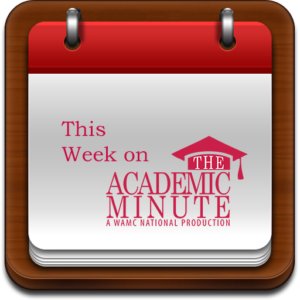 This Week on The Academic Minute 2016.7.18
Monday, July 18
Gary Lewandowski of Monmouth University discusses if your partner is 'The One."
Tuesday, July 19
Dylan Gee of Weill Cornell Medical College explores why anxiety peaks in adolescence.
Wednesday, July 20
Tracy Alloway of the University of North Florida examines why running barefoot may be good for your memory.
Thursday, July 21
Valerie Trouet of the University of Arizona details what tree rings have to do with hurricane records.
Friday, July 22
Helen Kim of Whitman College determines if intermarriage takes away from the children's Jewish identity.