This Week On The Academic Minute (2016.07.04)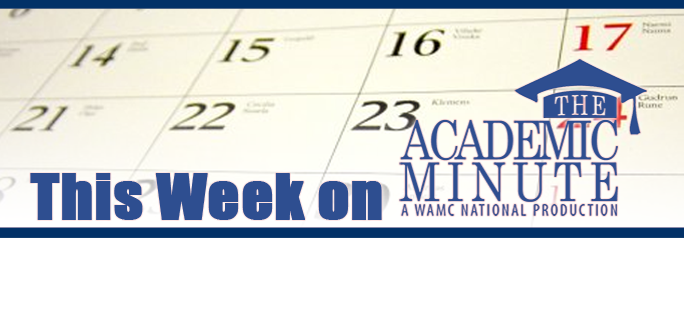 This Week on The Academic Minute 2016.7.04
Monday, July 4
Jeff Nesteruk of Franklin & Marshall College discusses how businesses can benefit from the humanities.
Tuesday, July 5
Eric Taylor of the University of Toronto delves into human perception.
Wednesday, July 6
James Waller of Keene State College explores how to stop genocide.
Thursday, July 7
Janice Chism of Winthrop University details how to study a bashful breed of monkeys.
Friday, July 8
Kerry Dean Carso of SUNY New Paltz talks the Gothic revival.