Thank You Mount Holyoke College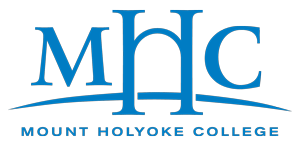 Today marks the end of funding support for The Academic Minute from Mount Holyoke College.  Tomorrow, our host Lynn Pasquerella will take her new role as President of The Association of American Colleges and Universities and the association will take over funding for the show.  We're excited for the future but without Mt. Holyoke College's support from the beginning, this program would never have gotten off the ground and become what it is today  A big thank you to Kevin McCaffrey, Amy Nichols, Nick Pelloso and the rest of the team past and present at Mt. Holyoke College.
We look forward to featuring more Mt. Holyoke professors in the future!