Vernon Barnes, Augusta University – Mindfulness Eating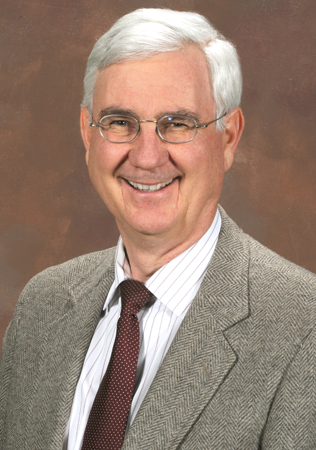 Mindfulness might not be just for your mind.
Vernon Barnes, assistant professor of pediatrics, nursing and graduate studies at Augusta University, explains how mindful eating may be a healthy way to lose weight.
Vernon A. Barnes PhD is an Assistant Professor at the Georgia Prevention Institute in the Department of Pediatrics. Over the course of his 18 year career, Dr. Barnes has participated in 14 grants totaling over $3M, of which he has been either PI  or co-I. His research interests focus upon the effects of behavioral stress reduction in the primary prevention of cardiovascular disease.  Dr Barnes has served on a number of committees at Augusta University, including the IRB, the MCG Admissions Committee and the Cancer Center Integrative Medicine Steering committee.  He has received numerous accolades and honors, most notably the Blue Ribbon International Society of Hypertension in Blacks Award,  the Society of Behavioral Medicine Complementary and Alternative Medicine Special Interest Group Investigator Research Award, and a Scholar Award from the American Psychosomatic Society.  He has served as a reviewer for over 20 journals and an editor for 2.  He has been the author or co-author of over 42 medical journal articles and presented at national, state and local conferences, including most recently on alternative treatments for post-traumatic stress in military populations. His findings have generated considerable interest in the popular press. He has mentored 18 graduate and medical students. Dr Barnes is a member of the Society of Behavioral Medicine, the American Psychosomatic Society, the Society of Integrative Oncology and the American Heart Association.
Mindfulness Eating

We have early evidence that some of the simplest, safest lessons to help adolescents combat obesity may be raising their awareness of what they are eating and whether they are even hungry. Our pilot study of 40 mostly overweight, black adolescents in Richmond County, Georgia, showed that mindfulness-based eating awareness training encouraged these young people to eat healthier and exercise more and marginalized their tendency to gain weight.
 Ninth graders were randomly assigned to a control group, which just continued their health classes, or to 12 weekly sessions of mindfulness-based eating awareness training. Intervention starts with easier techniques such as breathing awareness meditation, where the students focus on the movement of their diaphragm as a way to learn to pay more attention to their bodies.
Additional sessions included using chocolate to increase awareness of taste and taste satiety and tools such as pedometers and walking meditation, to show the benefit of mindful movement. We found incremental but encouraging results among those in intervention as we looked at the impact at 12 weeks and again three months later.
Study participants in that arm began to eat healthier and exercise more. Weight in the intervention group trended slightly downward, instead of upward as it did with controls. We think mindfulness based eating awareness is a safe, inexpensive program that can be easily incorporated into health classes and potentially benefit young people throughout their lives.
Read More:
EurekAlert – Mindfulness-based eating awareness helps adolescents eat healthier foods, be more active
MB-EAT intervention