Haley Horstman, University of Missouri – Storytelling Between Mothers and Daughters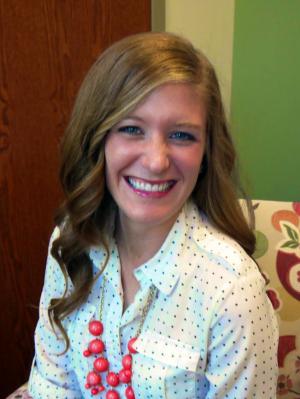 Communication is a big component in the health of mother-daughter relationship.
Haley Horstman, assistant professor of interpersonal and family communication at the University of Missouri, details how telling their story to their mothers can help daughters through rough periods in their lives.
Dr. Haley Kranstuber Horstman researches communicated sense-making in the context of family diversity and difficulty. She grounds much of her work in narrative theorizing and methodology. Dr. Horstman often studies diverse families as a context ripe with sense-making, including adoptive families, foster families, and married couples struggling with miscarriage, as well as mother-daughter and parent-child contexts.
Currently, Haley is exploring mothers and daughters' narrative sense-making, storytelling in foster families, family communication patterns, and adoptees' identity work. She is also working on several grant-funded projects studying married couples' communication following miscarriage, communication in open adoptive families, and the perceptions of doulas in American births. Haley's work has been published in major peer-reviewed journals such as Communication Monographs, Journal of Applied Communication Research, Health Communication, Journal of Family Communication, Communication Education, Communication Quarterly, and Journal of Social and Personal Relationships. She has worked under several community grants as a consultant on family communication issues in public health interventions. Haley currently serves as secretary for the Family Communication division at National Communication Association (NCA), Media Contact on parent-child communication for NCA, and a board member for Journal of Family Communication.
During her graduate work at the University of Nebraska-Lincoln, Dr. Horstman was awarded the Outstanding Graduate Student Research Award, Outstanding Graduate Student Teaching Award, Phyllis Japp Scholar Award, Centennial Fellowship from the Department of Communication Studies, and an Honorable Mention for the UNL Office of Graduate Studies Outstanding Graduate Research Assistant Award. She has also received several Top Paper Awards for her work at NCA and Central States Communication Association Conferences. Along with Dr. Colleen Colaner, Haley is a founder and co-director of the Institute of Family Diversity and Communication (www.ifdc.missouri.edu), an interdisciplinary working group of researcher examining issues facing modern families.
Storytelling Between Mothers and Daughters

When faced with adversity, humans make meaning of their experiences through storytelling. This is especially true when it comes to mothers and daughters. Our research found that daughters "re-story" their difficult situations over time, often increasing the positivity of those stories through conversations with their mother. We believe these changes in difficult stories can improve the well-being of the daughters and their mothers. 
The goal of our study was to understand how communication can change the way daughters make sense of their experiences. When dealing with difficult situations from death to problems in school, how a daughter communicates with her mother will impact her overall well-being. We wanted to learn how aspects of interpersonal communication such as perspective-taking, coherence and taking turns impact how we make sense of adversity.
We had 62 daughters write out a story of a difficult experience and complete a well-being survey. The daughters then met with their mothers to tell their stories. Two days later, the daughters completed another written survey with the story-writing prompt and measures of well-being.
When we analyzed the results, we found that the daughters' stories changed over time and with respect to qualities of the mother-daughter conversation. We also found that when mothers and daughters took turns sharing their perspectives, daughters tended to write their stories more positively.
The takeaway is that our narratives matter and that communication has the power to change the way we make sense of our lives. If mothers can foster warmth and affection in their conversations, and if daughters listen to their mother's perspective, the conversations they share can help daughters work through negative emotions associated with stress.
Read More:
(Study) Unfolding narrative meaning over time: The contributions of mother–daughter conversations of difficulty on daughter narrative sense-making and well-being

Taking Another Person's Perspective Can Improve Your Well-being