The Academic Minute for 2015.7.20 – 7.24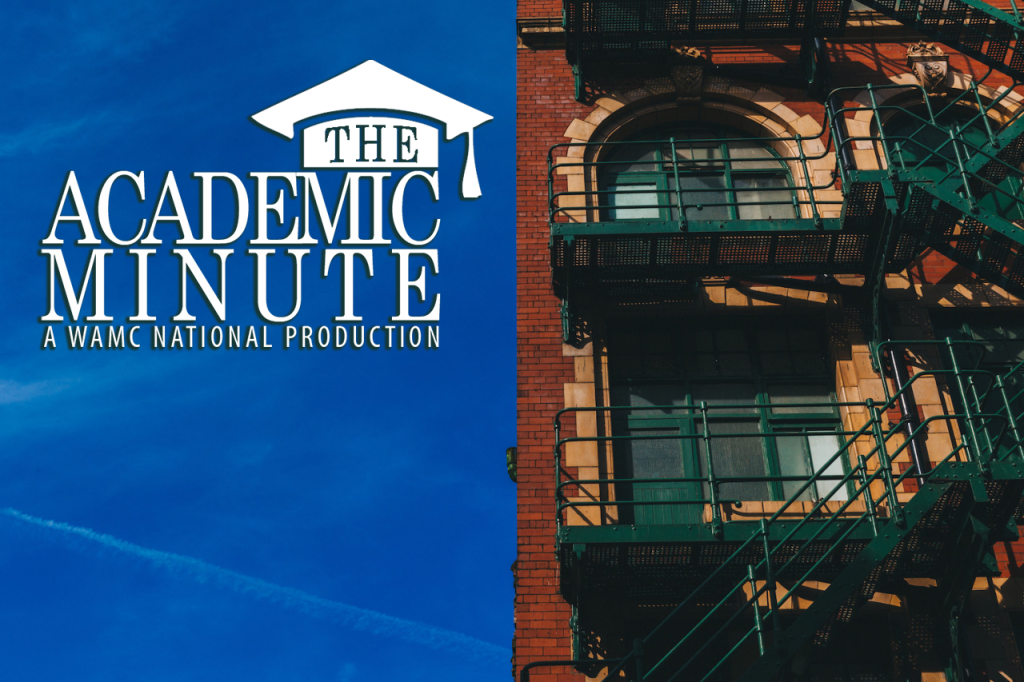 Catch up with The Academic Minute from 7.20- 7.24
Monday, July 20
Jean M. Twenge – San Diego State University
Millennial Religiosity
Jean M. Twenge, Professor of psychology at San Diego State University, is the author of more than 100 scientific publications and the books Generation Me: Why Today's Young Americans Are More Confident, Assertive, Entitled – and More Miserable Than Ever Before and The Narcissism Epidemic: Living in the Age of Entitlement (co-authored with W. Keith Campbell). Dr. Twenge frequently gives talks and seminars on teaching and working with today's young generation based on a dataset of 11 million young people. Her audiences have included college faculty and staff, high school teachers, military personnel, camp directors, and corporate executives. Her research has been covered in Time, Newsweek, The New York Times, USA Today, U.S. News and World Report, and The Washington Post, and she has been featured on Today, Good Morning America, CBS This Morning, Fox and Friends, NBC Nightly News, Dateline NBC, and National Public Radio. She holds a BA and MA from the University of Chicago and a Ph.D. from the University of Michigan.
Tuesday, July 21
William Parker – Duke University
Historical Stress
William Parker has worked at Duke University Medical Center for more than 20 years, focusing on the immune system and how immune function in Western culture deviates from function in pre-industrial societies. He is best known for the discovery of the function of the human appendix, and his current work deals primarily with characterization of "normal" immune function and ways to normalize the aberrant immune function found in Western cultures. Work in progress utilizes animal models and other approaches to examine improved neuropsychological function as a result of immune system normalization.
Wednesday, July 22
Robert Kelchen – Seton Hall University
The Price of College
Robert Kelchen's research interests focus on higher education finance and accountability policies, including areas such as student financial aid, college rankings, and program evaluation. His teaching interests include financial administration, research methods, institutional research and planning, and organization and governance. His research has recently been published in The Journal of Higher Education, Journal of Education Finance, and Journal of Student Financial Aid. Kelchen's research and commentary has been covered by outlets including The Wall Street Journal, The Washington Post, NPR, Politico, and Newsweek, in addition to appearances on MSNBC, Al Jazeera America, and KABC radio. His work as the methodologist for Washington Monthly magazine's annual college rankings recently won an award for best data journalism from the Education Writers Association.
Thursday, July 23
Jeffrey Kappen – Drake University
Middle East Economics
Dr. Jeffrey A. Kappen is an Assistant Professor ofInternational Business at Drake University. Grounded primarily in institutional approaches, his research examines how socio-cultural differences are negotiated and legitimated within organizing processes. Current projects include the formation of new transnational partnerships and organizational practices across varieties of capitalism, the influence of religion on shaping industry norms and social impact, and the implications of corporate language policies. His most recent publications have explored the impact of culture and religion on insurance, financial services, and sustainability issues in emerging markets.
Friday, July 24
Douglas Bruster – UT Austin
Shakespeare's Brand
Douglas Bruster's research centers on Shakespeare, drama, and literary history. His discoveries have been featured in such venues as The New York Times and National Public Radio. His books on Shakespeare and early modern drama includeDrama and the Market in the Age of Shakespeare, Quoting Shakespeare,Shakespeare and the Question of Culture, Prologues to Shakespeare's Theatre, To Be or Not To Be andShakespeare and the Power of Performance. He is editor of Thomas Middleton's The Changeling, the morality plays Everyman and Mankind, and A Midsummer Night's Dream. In addition to the University of Texas, he has taught at Harvard University, the University of Chicago, and the University of Paris.