Robert Kelchen, Seton Hall University – The Price of College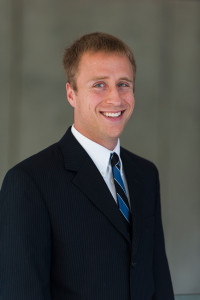 College admissions can be a formidable process.
Robert Kelchen, a professor of higher education at Seton Hall University, is researching ways to improve the efficiency of getting into school.
Robert Kelchen's research interests focus on higher education finance and accountability policies, including areas such as student financial aid, college rankings, and program evaluation. His teaching interests include financial administration, research methods, institutional research and planning, and organization and governance. His research has recently been published in The Journal of Higher Education, Journal of Education Finance, and Journal of Student Financial Aid. Kelchen's research and commentary has been covered by outlets including The Wall Street Journal, The Washington Post, NPR, Politico, and Newsweek, in addition to appearances on MSNBC, Al Jazeera America, and KABC radio. His work as the methodologist for Washington Monthly magazine's annual college rankings recently won an award for best data journalism from the Education Writers Association.
The Price of College

As back-to-school season nears yet again, many high school seniors are finalizing the list of colleges they want to apply to and working on their application materials. Yet they have to wait to complete the Free Application for Federal Student Aid until after January 1, meaning that many students will not get information about their Pell Grant or student loan eligibility until months after applying to colleges. This could result in students not applying to colleges they view as being too expensive, even if they are more affordable after financial aid is taken into account.
Together with colleagues, I have conducted research examining two different ways to get students earlier notification of their federal financial aid eligibility. The first way, called "prior prior year," would allow students and their families to use income and asset data from 2014 instead of 2015 to get aid eligibility for fall 2016, meaning that students could file the FAFSA today for next fall. This idea, which would also allow many families to spend less time completing the FAFSA, has been included in bipartisan legislation in the United States Senate. The second way is to explore telling eighth-graders who qualify for free or reduced price lunches that they would receive the maximum Pell Grant upon entering college. This is already done for low-income 12th graders.
Although both ways to get students earlier notification of aid eligibility are likely to increase college enrollment, they do come with two main drawbacks. First, earlier notification is also likely to increase costs to the federal government somewhat. Additionally, colleges and states may ask students to complete additional forms for their own financial aid programs, increasing the burden on students.
The price of higher education can be a barrier stopping certain students  from attending college. If we could make the financial aid process easier, more students from low-income families would likely attend and complete college, helping meet the President's goal of having the highest percentage of college graduates by 2020.