Lauri Byerley featured on The Best of Our Knowledge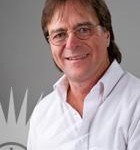 As always, host Bob Barrett selects an Academic Minute to air during The Best of Our Knowledge.
Each week this program examines some of the issues unique to college campuses, looks at the latest research, and invites commentary from experts and administrators from all levels of education.
---
For this week's edition, Bob has selected Dr. Lauri Byerley of American Public University's segment on energy drink demographics.
Dr. Lauri Byerly is an associate professor of Sports and Health Sciences at American Public University. Her position at this all-online university has presented her with an opportunity to study the behavior of non-traditional college students.

Lauri O. Byerley received her bachelor's degree in Food and Nutrition, Related Science from Iowa State University and her master's in nutritional science from Purdue University. She was awarded her Ph.D. in Nutritional Sciences with a minor in Biological Sciences from the University of California in Los Angeles, CA. As well, she is a Registered Dietitian. She has been a faculty member of several nutrition departments and taught nutrition at several accredited universities. During the last two decades, she has been actively involved in nutrition research.
Her focus has been nutrition metabolism and its role in cancer, obesity, and exercise. She has more than 25 peer-reviewed publications from this original scientific research. Also, she has several non-technical nutrition-related publications. She has presented at more than 30 local, state and national meetings.

Listen to The Best of Our Knowledge on WAMC.org or any of its carriage stations.