King Davis, University of Texas at Austin – Segregated Psych Centers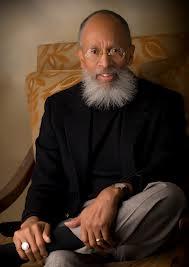 During the 1800s, segregation was even visible in the medical arena.
King Davis, professor and director of the Institute for Urban Policy Research & Analysis at the University of Texas at Austin, is studying the medical records  from the Central Lunatic Asylum for the Colored Insane.
Dr. King Davis directs the Institute for Urban Policy Research and Analysis in the Department of African and African Diaspora Studies. He holds the Robert Lee Sutherland Endowed Chair in Mental Health and Social Policy in the School of Social Work and served as executive director of the Hogg Foundation for Mental Health from 2003-2008. His current funded research focuses on the history of mental health services and policies for African American populations.
Dr. King Davis –  Central Lunatic Asylum for the Colored Insane Archives Project
Our research project digitized 100 years of records from Central Lunatic Asylum for the Colored Insane. The first asylum in the U.S. exclusively for African Americans opened in 1868 in Petersburg, Virginia. Edith Smith, an elderly former slave, was the first person admitted.
The Virginia legislature created the asylum to avoid admitting or treating former black slaves and white patients in the same hospital. Decades prior to this asylum, legislators concluded that blacks were immune from the risk of mental illness because slaves could not own property. Only white men who participated in commerce were viewed as at risk of mental illness. But, as slavery ended, a new and more political hypothesis predicted that large numbers of blacks would develop mental illness if they fled to northern states.
During its 100 years as a racially segregated mental hospital, the staff preserved 800,000 documents that chronicle the lives of Edith Smith and thousands of other blacks diagnosed and treated in the hospital. Blair Underwood, the noted actor, recently revealed that his grandfather was a patient there.   
These are the most complete archival records of blacks and mental illness in the United States. The identity of patients was protected while digitizing these historic documents. Analysis of the archives shows a clear pattern of racial disparities in admissions, diagnosis, treatment and mortality.
The archives tell a vivid national story of how race has historically influenced perceptions and treatment of mental illness. Regrettably, many of the racial disparities found in 1868 remain a feature of current mental health systems across the country.